Miley Cyrus, 25, and mom Tish, 51, look alike in casual outfits picking up cold drinks in LA
The mother and daughter looked more like sisters during a relaxed afternoon they recently spent together. 
She's practically half her mother's age but Miley Cyrus' recent outing with her mother Tish Cyrus certainly narrowed that gap.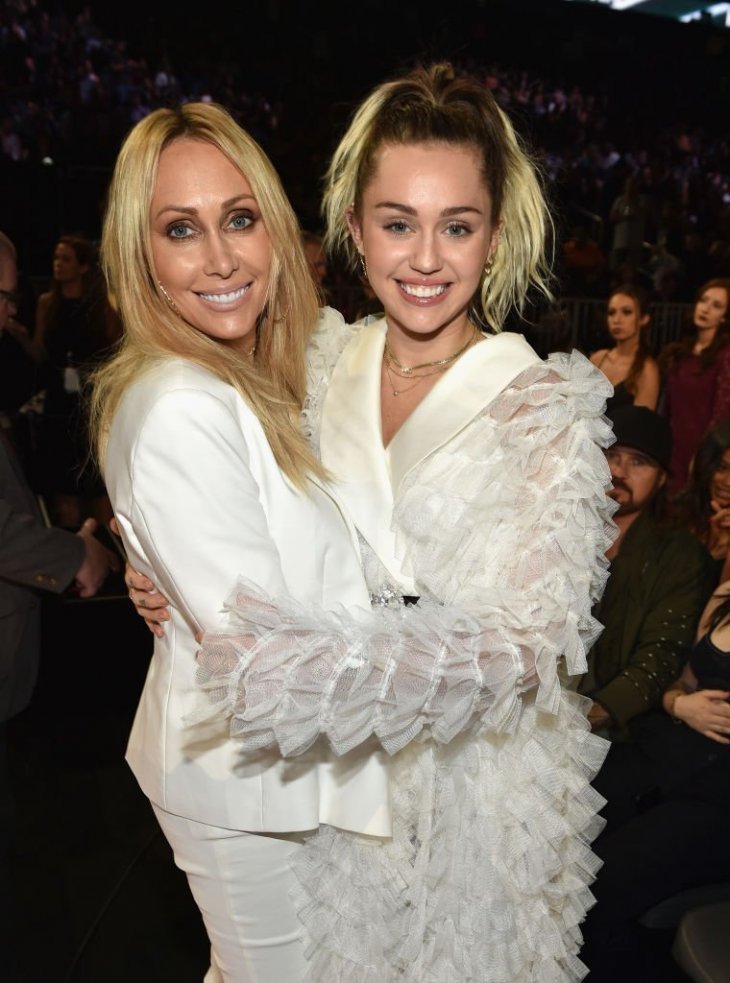 The famous mother and daughter were recently spotted picking up drinks in Studio City and they looked more like sisters in photos shared by the Daily Mail. 
Both casually dressed, the blonde duo each held on to their afternoon coolers as they projected identical features. Miley's long wavy locks much like her mother's flowed effortlessly beyond her shoulders the same way her mother's hair did. 
The youthful-looking mother and daughter kept it casual in sporty attire. The 25-year-old singer was in a black vintage Good Vibes T-shirt. Black leggings and sneakers completed her look.  Her mother, 51,  wore black sweatpants and paired it with a light blue Johnny Cash print shirt. She covered up with a grey cardigan.  
The ladies appeared to be taking the opportunity to catch up during their relaxed walk as they engaged in conversation mindless of paparazzi taking their photos. Each carrying large paper bags, it seemed they also did some shopping on the side. 
Trish and Miley recently entertained Instagram followers with their saucy display of affection on Mother's Day. A video of the pair featured the young star twerking while her mother spanked her behind. At one point, the singer's grandmother Loretta joined in the fun prompting Miley to caption it, 
"3 Generations of GO GETTIN' Women! Happy Mothers Day To All."
Incidentally, it was also Tish's birthday that Sunday and Miley devoted another post to greet her mom. She shared a photo from that day wearing the same glittery outfits they sported in the video. She wrote, 
"Happy B-Day Mommy! @tishcyrus & Happiest Mothers Day to mamas everywhere!"
Happy B-Day Mommy @TishCyrus!

& Happiest Mother's Day to mamas everywhere! pic.twitter.com/58OjROdJpU

— Miley Ray Cyrus (@MileyCyrus) May 13, 2018
Their bond is special, no doubt.