Halle Berry stops hearts with new edgy haircut in recent pic
The actress makes a bold move as she prepares for her role in her latest film. 
Halle Berry is all set to star in the newest installment of the 'John Wick' franchise and she has a new haircut to prove it.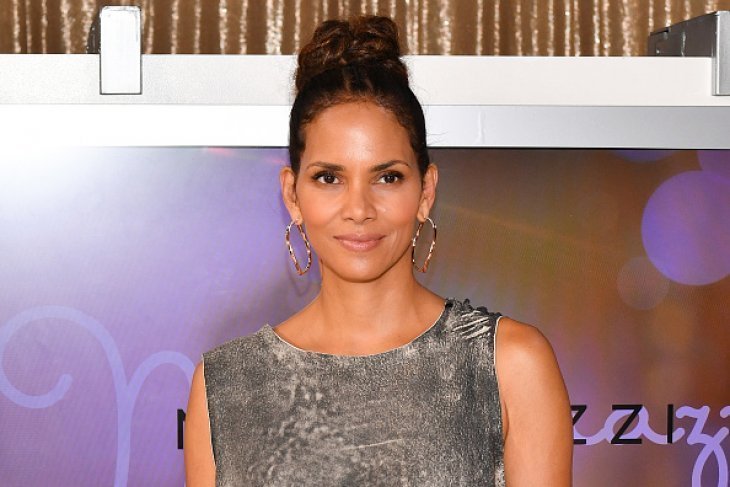 The actress recently revealed her new do on her Instagram fashioning an undercut which she described in her caption as,
"Getting more into character #johnwick3"
The 51-year-old actress had her back to the camera in the photo she posted as she wore black against a black background with just a spotlight directed towards her clean-shaven nape.  The former Bond girl used one hand to keep the rest of her longer hair away from her nape to expose her edgy cut. 
While her role in the 3rd'John Wick' film is still under wraps, Berry confirmed her participation last week when she posted a black and white note that read, 
"See you in a year, Mr. Wick"
She also revealed the release date in her caption when she wrote, 
"It's a date. 5.17.19"
According to the new film's synopsis, star Keanu Reeves will be seeing his character John Wick on the run due to a $14 million contract on his life as well as a murder he committed against a member of the High Table who also ordered the contract. In order to save his life, he utilizes the service industry while on a killing spree in New York City. 
Director Chad Stahelski who directed the second film and co-directed the first described the new installment as a more intricate representation of Wick's world. 
"We want, not so much to go bigger on the third one, but to show you more of the intricacies of the world… I feel like there are all these different subtleties that I skipped over in Number Two, that I'd like to go back to on [chapter three] and show you the inner workings of different parts of New York. So rather than massive set pieces, I'd like to show you cooler and more intricate ones… I think it would be a mistake budget wise and creatively to just go big and blow up a freeway. That's not our gig. That's a comic book or a Bond gig. We want to show you cool and intricate details. What are those little details in everyday life? Hopefully – we make people look at garbage collectors and cleaner vans and homeless people a little differently now."
Joining Berry in the cast are Anjelica Houston, Asia Kate Dillon, Mark Dacascos and Jason Mantzoukas.