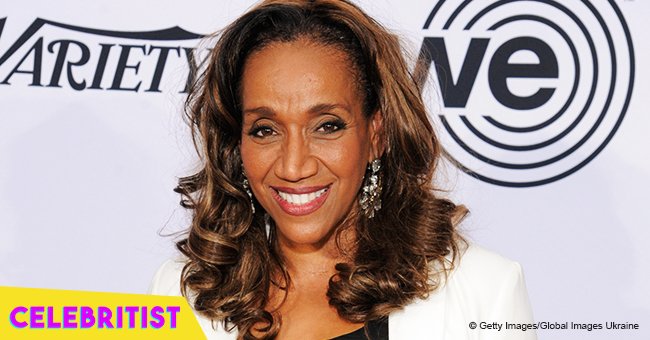 Remember R&B singer Kathy Sledge? Her adult son is a personal trainer with an enviable physique

His mother is a music legend whose 70's singing group gave birth to the all-time favorite tune "We Are Family." Today, he's an accomplished boxing trainer the famous singer can't help gushing over and we're here to tell you why.
Phil Lightfoot Jr.'s name may not ring a bell but his mother's definitely will. She is no other than Kathy Sledge of the infamous singing trio Sister Sledge whose greatest hit "We are Family" has become an anthem for many reunions.
Phil is Kathy's son with her decades–long husband Phil Lightfoor Sr. The couple have been married since 1981 and share two children.
In January, the younger Phil took center stage in his mother's Instagram when she posted a tribute for his birthday. In her message, she revealed how proud he was of the young boxing trainer whose passion for the sport she believes has become a great inspiration to many.
"Happy Birthday @toughglovefitness !! You are a rock,pillar and joy to all of us! ...so proud how we've all watched you grow your company, continually change lives,and keep spirits lifted all the while. Your light shines so bright to all you touch. Thank you for being that constant "true thing"! Love you forever! [heart emoji] Mom xx #bestsonever #rock #trainer#[heart emoji] #loveyou"
Though it's unclear how old he actually is, Phil has been making sure his mother looks younger than her age of 59 as evident in photos of the singer working out. He also attributes his love for fitness to his mom who he revealed in an interview with Newtown Athletic Club, would have him go through obstacle courses since he was 2 and would always encourage him to eat healthy.
Now that he's all grown up and an accomplished trainer who specializes in boxing technique and conditioning as well as anaerobic strength and endurance functional fitness training, he hopes to pay his mom's efforts forward by improving lives through physical fitness. He added,
"watching her teach prompted me to get in the fitness field."
Describing his work, he says,
"Boxing/Boxing conditioning is a fun and challenging activity that can be simplified for a beginner and advanced for the elite. Anybody can participate in the sport weather for completion or just for a great workout. The nature of it expends a lot of energy that can be therapeutic and stress relieving. I utilize my fitness training with the principals of boxing to help clients physically with weight management and strength, and mentally with self esteem and confidence .I want to motivate those who need an extra push, and make sure that people get the results they want and need for the better."
There is certainly much to learn from this handsome young man who lives by Zig Ziegler's mantra,
"If you can dream it, then you can live it."
Please fill in your e-mail so we can share with you our top stories!