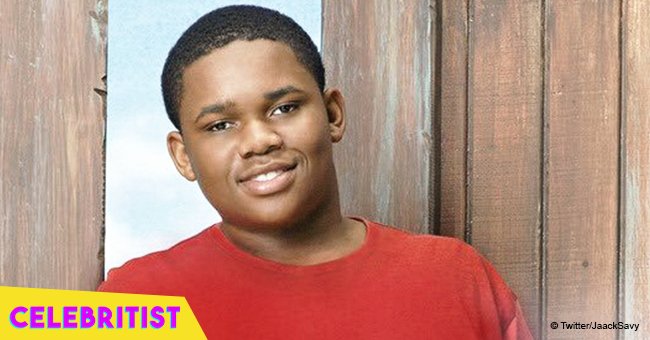 Remember young Malik from 'House of Payne'? He's all grown up & 'looks like young Eric Thomas'

Doc Shaw is best known for his roles as Malik Payne on "Tyler Perry's House of Payne", and King Boomer on Disney's "Pair of Kings". Now that he is all grown up, he looks like a younger version of Eric Thomas.
Despite being a bit lowkey in the entertainment industry, Shaw is still remembered as the pudgy teen that he used to be while on different Disney Channel shows. While the 26 year old has lost a lot of weight and is hardly recognizable, there are still people who remember her for his roles when he was a teenager.
When speaking in front of a crowd just as he did during a speech at the Lindblom Math and Science Academy four years ago, Doc Shaw spoke up about having to exercise on a daily basis just because he was bullied.
"Working out now is one of my hobbies. I made it my hobby... my lifestyle, because it is something that helps keep me on track."
During an interview with True Star, Doc shared a little bit more about himself while working with such actors like Lance Gross and LaVan Davis on "Tyler Perry's House of Paynes" from 2007 to 2012, and how these veterans have helped him become a better actor.
"[Working with them] helps me get better as an actor. For one, I never did acting growing up so for me to be on 'House of Payne' with those great actors like Allen Payne, Cassi Davis, it was great because I had mentors to teach me the craft. It was great working with all those actors that were mentors to me, that are still mentors to me today."
Doc Shaw currently stars in Tyler Perry's sequel to "House of Payne", now called "Tyler Perry's The Paynes". He is also set to appear on "An American Werewolf in London", a movie that is set to premiere in 2019.
Please fill in your e-mail so we can share with you our top stories!