Keyshia Cole's ex-husband is all smiles in recent pictures with 8-year-old son
Daniel "Booby" Gibson reveals his true feelings over being a father to his son with Keisha. His heartfelt message post-Father's Day will drive you to tears. 
If there's one thing Keisha Cole can be proud about, it's that her son Daniel "DJ" Gibson is loved. Though she and his father, Daniel "Booby" Gibson have long parted ways, they remain faithful in co-parenting the 8-year-old.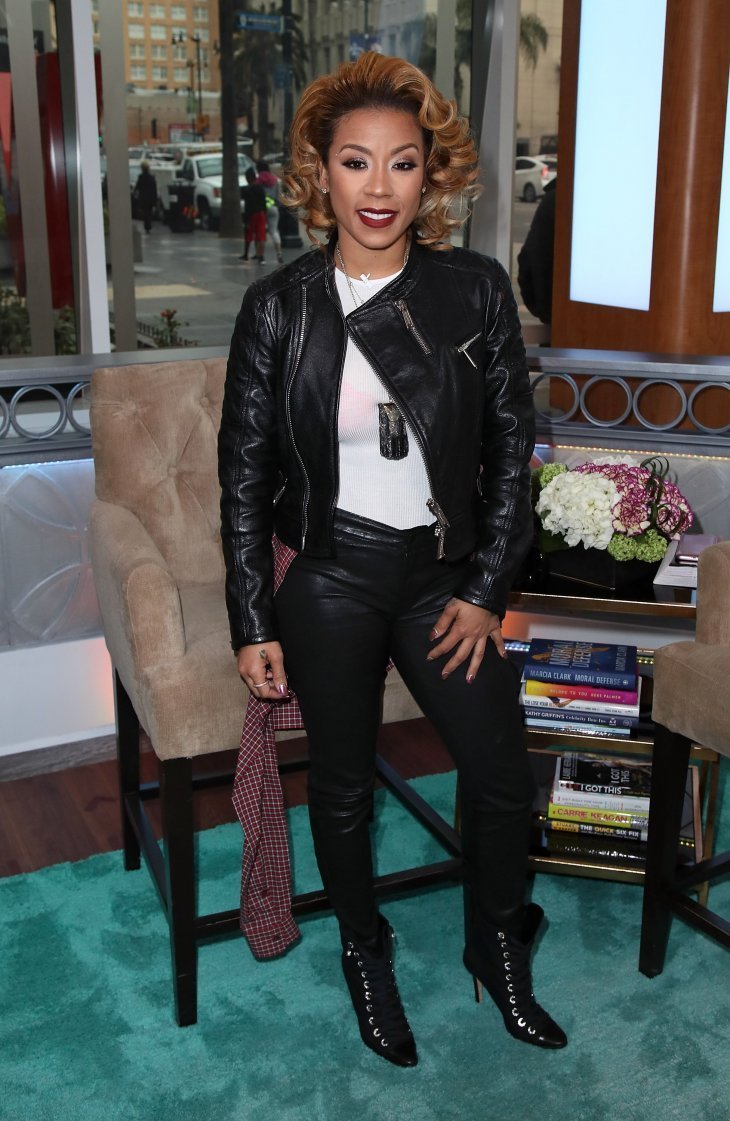 Recent photos shared by Gibson reveal a loving father to DJ. On Father's Day, he told is followers how easy it is to be a dad to his wonderful boy. He lifts DJ and they stare at each other in the adorable photo accompanying his message. He wrote, 
"baby boy make this Dad thing easy i swear."
He also greeted his fellow fathers but made special mention of mothers, his ex-wife no doubt, before writing,
"I see you." 
A few days later, it was still Father's Day for Gibson who shared drinks with his son and penned a heartfelt message expressing his sentiments over being a dad to his boy. His long, endearing ode to his son was full of love and emotion, coming from a place that only a father would know. 
"The days fly by when I'm by your side. It's like the world stops spinning so we can enjoy our time. I still remember you the moment you opened ya eyes for the first time, you had the toughest Lil frown then let out a big ass cry, but when you heard my voice that smile couldn't hold itself inside... to this day, it's still the greatest feeling I've ever known. & Though it's hard sometimes to watch you grow, sometimes I fear that I'm losing my baby boy, I just really hope that you know, of all the things I am - an athlete, an artist, a musician, a son, a brother, a writer, a friend, a lover - the one that makes me proudest will always be your father.  #DadGang#EverydayFathersDayforme #DatsmyDawg#BoobysWorld"
It took three years before Cole decided to file for divorce from Gibson in 2017. The couple who were married in 2011 had been separated since October 2014. 
The divorce went on smoothly, with Cole requesting for joint legal and physical custody of their son. Both parties also agreed there wouldn't be any spousal support from either side. 
Many wondered why it took long for the couple to finally end their marriage but some suspect it was timed right before Cole was set to go on a blind date in an episode of their show 'Love & Hip Hop." While preparing for her first date since her divorce, the singer welcomes Gibson into her home so he could attend to their son while she was out. The ex-couple engage in a light banter about the tattoo on Gibson's hand of Cole's face. She suggests to him to cover it up so it doesn't make a bad impression on his future dates, to which Gibson says he would cover it with an X and add blood dripping from her eyes. 
The couple's conversation was clearly in jest proving they've managed to stay friends despite their divorce. It's certain DJ will be surrounded with so much love seeing that his parents have maintained a friendly relationship for his sake.