Janet Jackson stuns in mini pleated skirt and thigh-high boots amid dad Joe Jackson's health issues
Janet Jackson is staying silent about the latest news regarding her father who's battling cancer in its final stages. However, she paid tribute to him accepting an honor recently at the Radio Disney Music Awards. She also shared photos of her stunning look receiving the award proving what a fashionable star she truly is. 
Just a few days after her father Joe Jackson was admitted to the hospital for terminal cancer, Janet Jackson shared a series of photos showcasing her latest style
The singer who has not alluded to her father's grave condition in any of her recent posts has opted to share a series of photos of her OOTD for the 2018 Radio Disney Music Awards where she received the Impact Award on Friday. The 52-year-old pop icon was every inch the style star wearing a chic plaid dress with a pleated skirt. Her blue, black and red coordinated outfit was cinched at the waist by a black belt with a gold buckle, showcasing her tiny waist. She complimented her short dress with black thigh-high boots and accessorized with giant hoop earrings. Her long tresses were tied neatly into a high ponytail adding inches to her petite frame.  
Janet's speech receiving the first ever Impact Award which recognizes the most influential and transformative artists in pop music paid tribute to the people who helped shape her career. Apart from her mother and her siblings, she thanked her father who she described as "incredible" and one that "drove me to be the best that I can be."
It was the first time she mentioned the 89-year-old since he was rushed to the hospital last week for complications in relation to his long-diagnosed cancer. The Jackson family including his wife Katherine is reportedly by his bedside after doctors have confirmed he's in his final stages of his illness. 
The Jackson patriarch whose 11 children also include the late Michael Jackson has been struggling with health issues since 2012 when he suffered from a minor stroke. Three years later, he had another stroke and heart arrhythmia celebrating his 87thbirthday in Brazil. He was also confined in the hospital in May 2016 due to a high fever, just a year before he was treated following a car accident in Las Vegas where he resides.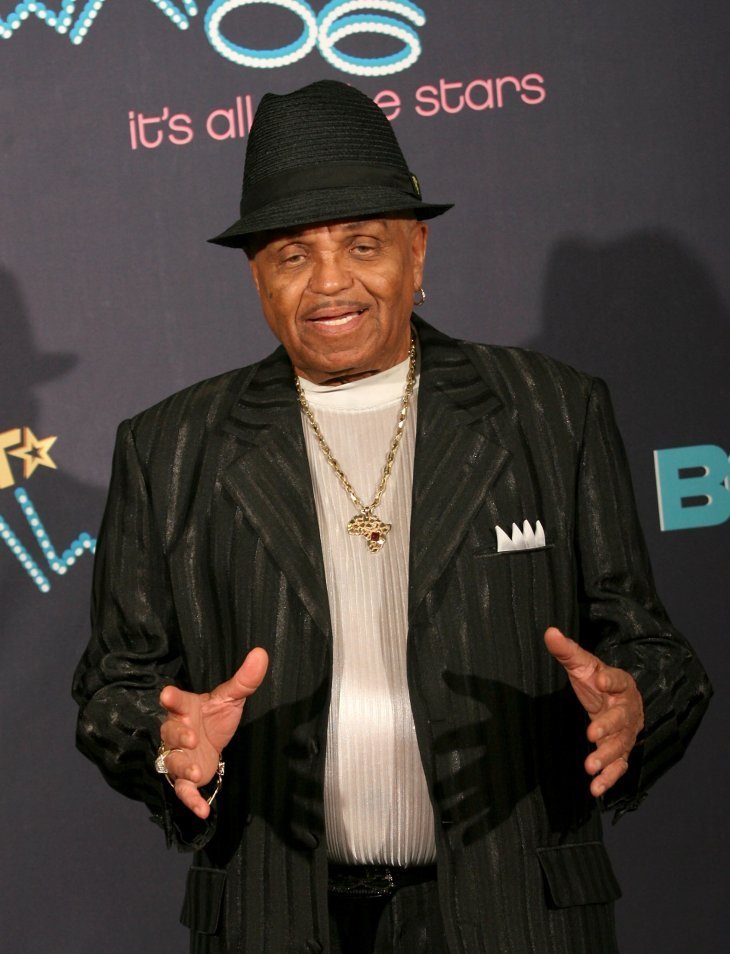 Confirming news of his father's recent hospitalization, Jermaine Jackson took to Twitter to reveal that Jackson's health "is not good" but refused to accept reports that his father was "dying." He wrote,
"My father's health is not good, but 'dying' is a harsh word chosen by headline writers, not me. For however long he has left, my mother, siblings, and relatives want to be with him, without hindrance."
Meanwhile, Janet has stayed mum about the issue but is no doubt by her father's side along with the rest of her siblings in this trying time.