La Toya Jackson gets dragged for sharing picture with brother Michael 9 years after his death
La Toya Jackson celebrated her brother Michael Jackson on the 9th anniversary of his death on June 25. But while she penned a heartwarming message as a tribute to the King of Pop, her post was met with criticism branding her as "sick."
It's been decades since La Toya Jackson accused her brother of child molestation and he has since forgiven her. But fans aren't quite as forgiving as recent comments on La Toya's post reveals.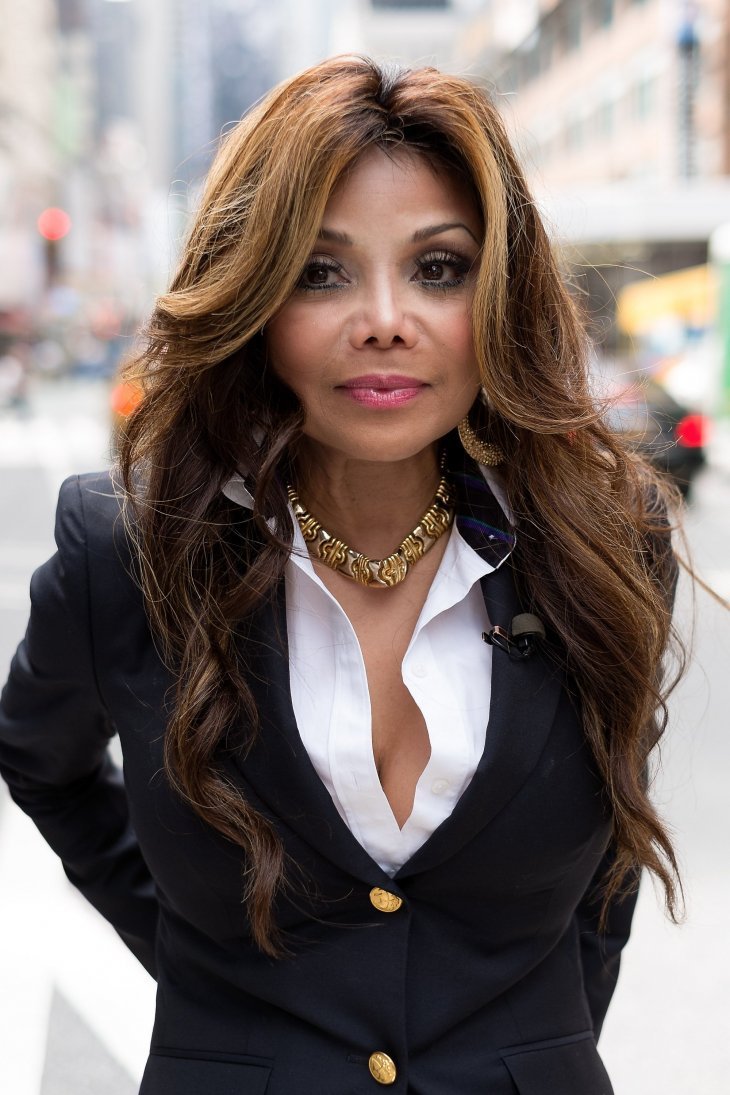 She commemorated her late brother's passing by posting a photo of the two of them arm in arm with a caption expressing how much she missed him.
"You have been an inspiration to us all!We will always miss you!We will always love you! #MichaelJackson#KingofPop #Gonetoosoon #MJ #icon#legend #humanitarian #Music #songs#Dance #love #MondayMotivation"
And while all seemed well with fans responding with an outpour of love for the music legend, there were those who opted to slam La Toya for her actions. One described her as a "bad sister while another deemed her as a "traitor." 
Moreover, others noticed how La Toya cut Michael's head off in the picture prompting another round of hateful comments hurled her way.
"And cut his head again lol u are really sick sister"
"Why his face cut off??? Get your life together Latoya!!! #realtalk, I love you but come on!"
It's unclear why La Toya posted a photo where Michael's head was cut, but fans aren't having it especially after the 62-year-old once branded her brother a child molester. Back in 1993, she said she believed allegations about her brother molesting children were true. 
But La Toya later recanted her statements and said it was her husband and manager Jack Gordon who instructed her to make those comments against her brother. She has since made amends with Michael who forgave her. She even revealed in 2011 that Michael always knew the words La Toya uttered against him weren't her own. She recounted her conversation with Michael during an interview with Access Hollywood Live, 
"He says, 'La Toya, I know what you're gonna say. You don't have to. I know you; I know your heart. I know you would never ever do anything to hurt me,'" La Toya recounted of her conversation with the late King of Pop, who died two years ago. "He said, 'I know he had you do that."
She also revealed Michael always warned her about her husband and advised her to stay away from the man. 
But that's all in the past now, and La Toya has only warm memories of her brother who she was very close to. Her only regret was learning he was all alone during his final hours as revealed in a recent episode of Hollywood Medium.
During the show's season finale, the show's host Tyler Henry disclosed to La Toya the 'Thriller' star's final thoughts before his death.     
"He's acknowledging that he should not have been left alone at a time when he was left alone. The person who should've been there to monitor wasn't monitoring and it's like, 'I trusted you to be there. I trusted the role that you were supposed to have to help me and you left. And its like, of all times, you should be right here.'"
After learning this, La Toya couldn't help but be torn apart at the thought of Michael abandoned at a time he needed someone the most. 
"I think what hurts more than anything else is that, not only was there a need for someone to be there for him, but there was a trusted person, a person that he trusted, a person that was in that inner circle and that person wasn't there. And just to hear that, just really, it just tears you apart. I just wanted to just cry." 
Michael died in 2009 of a drug overdose in his home in Los Angeles. He was discovered lifeless by his physician, Conrad Murray, and was pronounced dead at the hospital. Months after, the investigation concluded his death was a homicide. Murray was convicted of involuntary manslaughter for his wrongful prescription of drugs and was served a two-year prison sentence