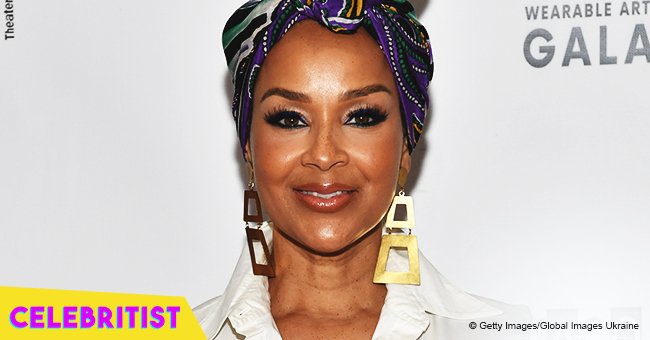 LisaRaye, 51, stuns in white bathing suit while swimming with her granddaughter in recent video
The American actress, model, businesswoman, and fashion designer has become a proud grandmother in the last year and a half, and often shares photos of the sweet little girl on social media.
LisaRaye McCoy may be a grandmother, but at 51 years old she is also looking incredible for her age. Despite her age, she works hard to maintain her toned figure, leaving women half her age envious of her bikini body.
In a recent video that she shared to Instagram, the 51-year-old can be seen swimming in a pool with her 18-month-old granddaughter, Bella Rae, on the 4th of July.
In the clip, she is wearing a small white bikini, and a matching white headband as her hair is tied up in a high ponytail on top of her head.
She is carrying little Bella Rae in her arms as she hops about in the water, with the little girl wearing a baby pink costume and a darker pink life jacket around her torso. McCoy added an Independence Day filter to the video.
"Honoring and Celebrating those who did it and still doing it for us. Thank you from us @babybellarae#Liferocks #WeCelebrated," McCoy captioned the sweet clip.
She also added a second video onto the same post, in which she and Bella Rae had a headdress of flags decorated with the American flag from another filter celebrating the day.
McCoy also recently took to the social media site with a video collage of photos of herself and Bella Rae attending a church sermon on Sunday morning.
Bella Rae is the actress' first grandchild, and the daughter of McCoy's only daughter, Kai Morae Pace. She was welcomed into the world by the family in December 2016.
Two months after she was born, McCoy shared a photo of the infant lying on her shoulder sleeping. The proud grandma was quite happy to be put on "GrandDuty," and looked just as content in the photo as the little baby did.
Please fill in your e-mail so we can share with you our top stories!