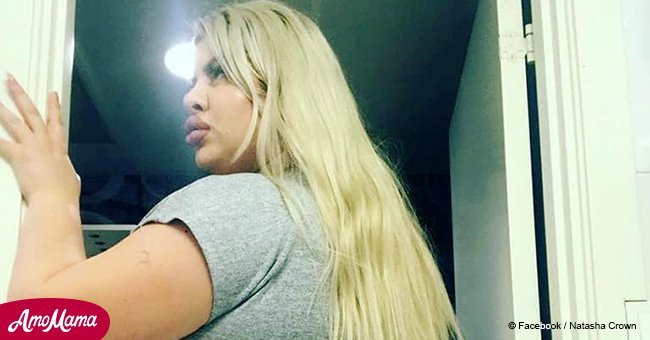 24-year-old model says her aim is to have the biggest backside in the world
24-year-old Swedish glamor model, Natasha Crown, is on a high-calorie diet to have the largest 'derriere' in the world.
According to Daily Mail, the model from Gothenburg has the aim in life to have the biggest backside possible. She has attained over four stone in weight just to widen her behind. She claimed that the size makes her feel 'sexy and powerful.'
Crown also claimed that she has a 6 feet wide bottom and has been feeding off on pizza, pasta as well as six kilos of Nutella each month to gain as much weight as possible.
The model so far has had three butt lift procedures. But despite her large and shocking proportions, she still examines her bottom the first thing in the morning. "I definitely want bigger," she told the online source.
Follow us on Twitter to learn more.
Crown shares the snapshots of her humongous behind on her Instagram account, where she has over 80,000 followers.
The model also intakes a large number of chocolate sundaes and huge meals to add pounds to her body and achieve a derriere that makes people 'stop and stare,' the source reported. She then removes fat from elsewhere on her body to make her bottom look bigger.
"I was 20 when I had my first procedure and yes, I would say I'm obsessed," she told. "Maybe I have body dysmorphia or something but I don't feel like it is even that big. I definitely want bigger."
Despite her passion for her bigger size, not everyone in her life is happy about her choices. Her parents have regularly requested her to stop altering her body reminding her of the 'untold damage' that her obsession was creating.
Crown grew up happily in Gothenburg and describes herself as an outgoing and popular person.
Please fill in your e-mail so we can share with you our top stories!