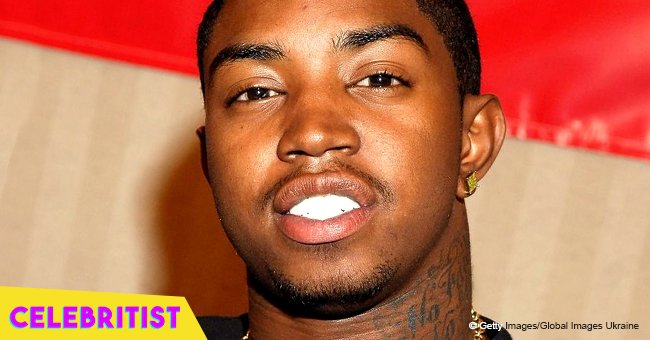 Lil Scrappy's daughter Emani poses next to luxurious black car in red top & shorts in new photo
The American rapper and record producer has a teenage daughter with an ex-girlfriend, who is already looking very grown up for her age.
Darryl Kevin Richardson, better known by his stage name of Lil Scrappy, welcomed his daughter, Emani Richardson, 13 years ago through his relationship with Erica Dixon. This year, she hit her teen, and she seems to be relishing it.
Dixon recently took to her Instagram account to share a photo of her daughter posing up against what appears to be a black Audi TT as she looked at the camera.
She seemed relaxed in the image, leaning back against the hood of the vehicle on her hands as she smiled.
Emani wore a pair of ripped denim shorts that came to just above her knee, a red and black striped t-shirt that had a Union Jack on it, and a pair of white, blue, red, and black sneakers.
Her hair, which was done up in braids, was pulled back behind her head in a ponytail. She wore a delicate gold necklace with a pendant on it, and had her black-rimmed glasses on. Her nails were painted pale yellow.
The car seemed to be parked in the driveway of a private house, presumably her mothers. And given Emani's age, it is also unlikely that the car belongs to her, or she'll be staring at it standing in the driveway for 3 years before she can take it for a spin!
Dixon regularly shows her daughter off on social media with another image taken in the driveway of her home showing the teen in a bright yellow t-shirt, matching nails, and a camo skirt.
The image was taken on Emani's first day back at school after the summer break ended at the end of July.
Dixon, who is a former cast member of Love & Hip Hop: Atlanta, left the show with plenty of drama in her wake back in 2016. Emani's father Lil Scrappy is also a cast member of the show, as is his mother, Momma Dee.
Momma Dee claimed that Dixon had been fired from the show for lying about Lil Scrappy, stating that Dixon had said that he is violent in an effort to get full custody of their daughter.
Dixon made peace with the fact that she is no longer on television, and focused instead on launching her own fashion line and working with the women's charity Total Life Changes.
Please fill in your e-mail so we can share with you our top stories!