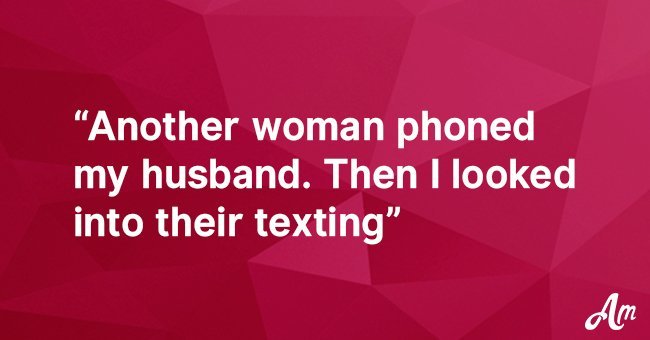 I saw in husband's phone that he is calling another woman
Dear AmoMama,
I've been married to my husband for 4 years. Now I'm 6 months into the pregnancy, and I'm 23 years old. I did not have a serious relationship before my husband came into my life, so I don't know what to do or how to behave in situations like this.
A few weeks ago, my husband was running late for work and left his phone behind at home. When talking about it on Facebook, I decided to hop in my car and return the phone to its rightful owner.
While on the way, the phone rang 3 times. The first two calls were work-related, but the third one, it was an unknown number. I decided to take the call, and before I had the chance to say anything, an unknown voice of a woman cuts me off saying:
"Mark, my dear, hi, how are you? We have not spoken for ages, I missed your voice!"
Once I asked this strange voice who she was, the voice replied: "This is Mary, Mark's classmate, are you his wife, Suzy?". I couldn't continue with the call and hung up. I couldn't believe what was happening.
I stopped the car right at the curb and started crying my eyes out. I stood there for a while before making my next move, but what I decided to do next will hopefully make you relate to me at some point.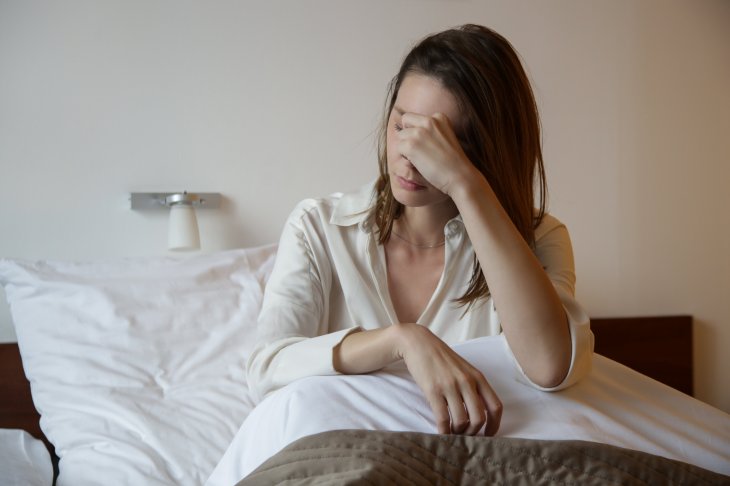 Shutterstock
I started to check my husband's phone, which I have never done before this day and found out Mark and Mary's calls history, showing me that they use to talk to each other at least once every two weeks where they talked for about 40 minutes every time.
So, what is up with all that "For ages…" thing? How come talking to my husband every two weeks seems like "ages" for her?
I'm not really a jealous woman, I've always trusted my husband with everything, but I have never imagined he would do this to me, and I don't know if this could be counterproductive for my baby and the pregnancy itself.
Later on, I went over my husband's texts with this 'Mary' woman, and even though I wasn't able to find any sexting or innuendos, they were texting every couple of days without me knowing anything.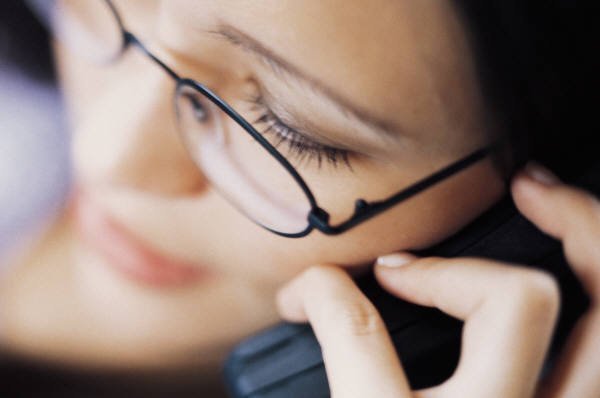 Flickr
Then, I couldn't help the urge to check his Facebook chat log with her and found out they were chatting there also, but without engaging in any public friendship demonstration on social media. She was just only one of his 450 Facebook friends, nothing more. At least, that was it looked like to everyone else.
They did not 'like' nor share any of each other's content, which made everything look even odder than it already was, don't you think?
The only thing that I had to nag about was the fact that my husband was hiding his communication with this other woman to me. But I don't know how to confront him without making him get mad after checking his phone. It may be the pregnancy hormones talking, but I have the right to know the truth, although he getting mad at me is my biggest fear.
Please, help me with your advice! Has someone has ever been in a similar situation? What should I do? How should I talk about this without him getting mad at me? I'm afraid that this experience will negatively affect my marriage and my pregnancy…
Please fill in your e-mail so we can share with you our top stories!