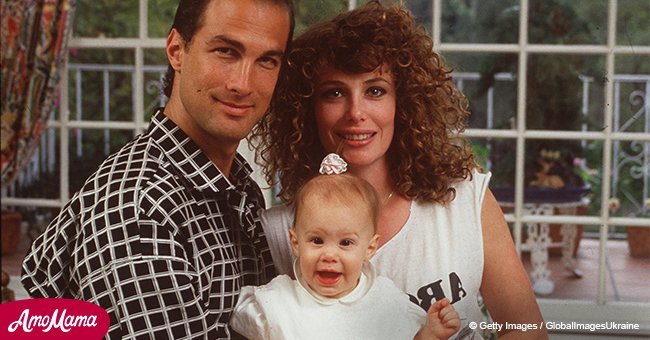 Steven Seagal and Kelly LeBrock's daughter is 25 and she is a stunning plus-size model
Arissa LeBrock, daughter of actor Steven Seagal and model Kelly LeBrock, is following in the footsteps of her mother in the world of fashion.
There are no limits. Few knew that the famous Hollywood actor in action movies, Steven Seagal, had a beautiful daughter who is dedicated to the world of modeling. Arissa LeBrock is currently 25 years old and unlike many girls, she wants to raise awareness about the woman's body.
The young woman has already participated in various advertising campaigns and hopes to forge her career away from the shadow of her famous parents. It is a plus size model quite in demand and often appears on the covers of magazines. To a certain extent, the girl has followed in her mother's footsteps. Although the daughters of celebrities tend to be thin, it seems that the plus-size models know how to take advantage of their body.
The Russian edition of Maxim magazine has praised the figure of the young woman. She is also a star of the reality show "Growing Up Supermodel". One of the first challenges he has faced in the show has been to recreate the sexy scene that made her mother a global icon: her role in the comedy film "The Woman in Red". The aforementioned series follows the children of some celebrities as they try to enter the world of fashion, as is the case with Arissa LeBrock.
"It's such an emblematic scene for me ... I grew up seeing it. I admire my mother so much, "Arissa told the New York Post about her photo shoot.
Le Brock, besides dedicating herself to modeling, invests her time in practicing jiu-jitsu six times a week. Arissa posted a video on her Instagram account ensuring that this type of martial arts makes her feel confident about who she really is.
Please fill in your e-mail so we can share with you our top stories!