Emotional moment a brave soldier returns home to meet his newborn daughter
The heartwarming moment when First Lieutenant Jake Osborne returned from his deployment in Afghanistan to see his newborn daughter for the first time was caught on tape.
The video uploaded on YouTube by Piedmont Athens Regional Medical Center shows the soldier entering the hospital room in Athens, where his wife just delivered their sweet baby daughter.
Osborne told in the video that he was deployed to Afghanistan only one month after discovering that his wife was pregnant. His first thought was that he wouldn't be able to care for his wife during her pregnancy.
After deployment, another sadness gripped him and it was the realization that he might not be able to come home for the birth of his child.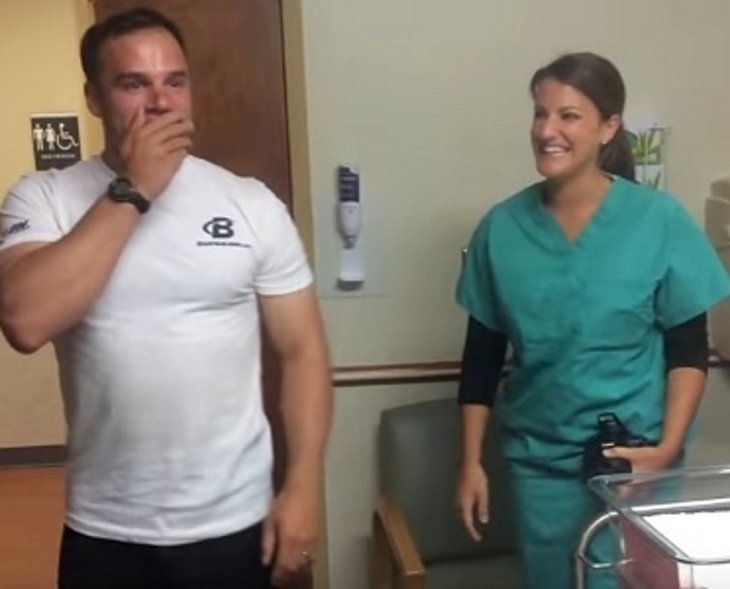 Follow us on Twitter to read more.
Fortunately, nine long months after being deployed, on May 12, he was told that he could take a leave to go see his baby daughter.
While he was flying home, his wife already gave birth to the baby, whom they named Paisley. However, he did get the chance to see her and hold her in his arms immediately after her birth.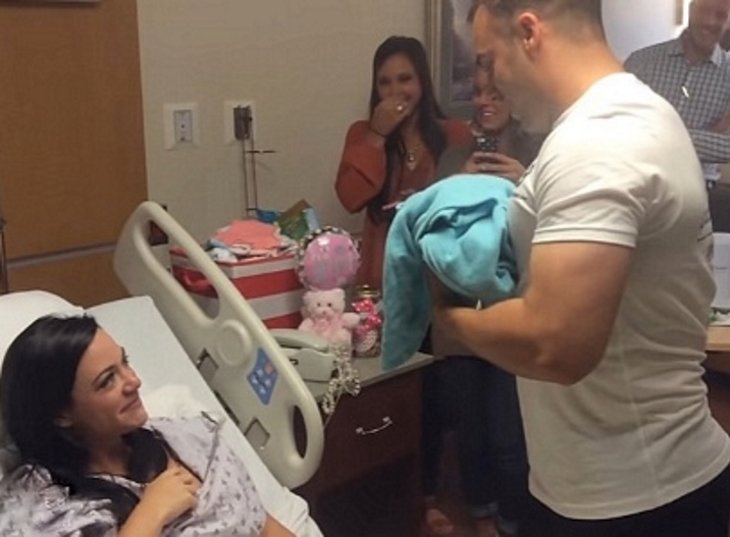 Speaking about the experience of walking through the door of the hospital room where his wife gave birth for the first time, the soldier said, "I rounded the corner… and froze at the door. I didn't know what to say. I was giggling like a little school girl."
He explained that the entire situation felt "unreal" to him and it was unlike anything he ever felt in his life.
Amid watchful eyes eager to see him unite with his baby, Osborne took his daughter in his arms for the very first time. The proud father was definitely emotional, but the rest of the people present in the room also could not hold back their emotions.
The tear-jerking moment of the soldier returning home for his baby has been warmly received by the internet. So far, more than 2 million people have viewed it and over 2,000 people have liked it.