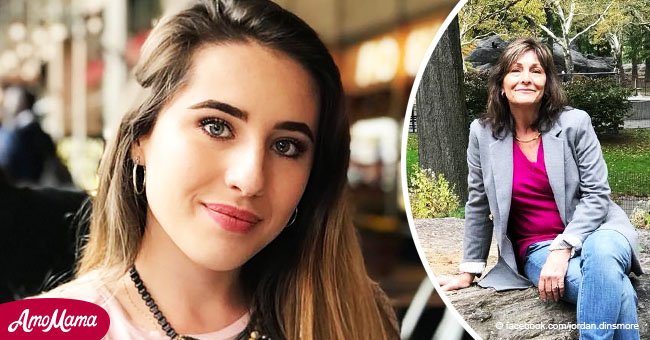 Young girl was kidnapped, but mother's advice saved her from being raped or killed
A young girl was kidnapped, but the advice her mother gave her saved her from being raped or killed
There are tips that we receive in life that remain stored in our memory forever and in some cases that advice can save our lives as in the case of this young woman.
Jordan Dinsmore's mother once told her about one of the most difficult situations she had to face in life; an attempted rape that fortunately remained only in that, a frustrated attempt, as reported by Teen Vogue.
The woman was attacked in the university by a man who pretended to sexually abuse her, but she gathered all the courage she had and fought for her life until she managed to escape.
This terrible experience left her with a certainty inside her; in the hardest moments we face, we must never lose the courage to fight and defend ourselves from whoever is attacking us. Read more on our Twitter account @amomama_usa
And that precise advice was the one that later saved Dinsmore from being a victim of the atrocities that some criminals were looking for to do to her that night in June 2017, when she was kidnapped in her apartment complex parking lot.
When Dinsmore got out of her car that night three men surrounded her and put her on the ground while they pointed a gun at her. They removed her wallet and her phone, asked for the security codes and she begged them to leave and left her there.
However, the men had other plans with her more gruesome.
They made her get in the car and since they didn't know how to drive the manual gear shift they forced her to drive to an ATM and after stealing her money they told her they would take her to another place to rape her.
Dinsmore remembered very well the words of her mother and began to find a way out of that situation; she knew she had to be very brave to defeat her attackers.
While the young woman followed the directions given by the man sitting next to her pointing the gun, she saw her chance to escape and did not hesitate for a second; she opened the car door, launched herself on the road and ran as fast as she could.
A woman driving a car saw her and decided to help her; Dinsmore got into the woman's car and asked her to call 911. Then they met the police at a service station and the young woman told them what had happened.
Fortunately, neither Dinsmore nor her car suffered major damage, thanks to the fingerprints found in the vehicle, the police managed to identify two of the criminals who attacked her that night.
The police told her that they had been on the trail of the thugs for months; the men had stolen and kidnapped several people. In the end, Dinsmore felt lucky that thanks to her the police managed to catch them and there were no more victims.