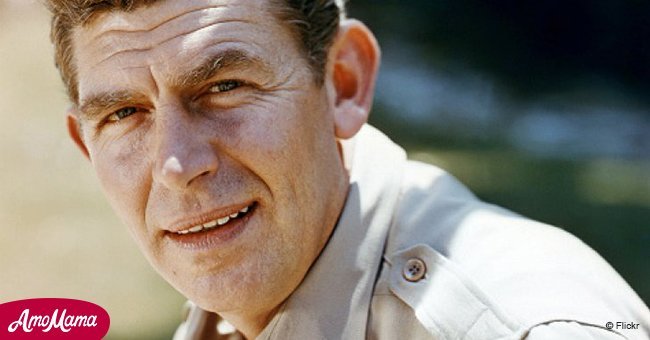 Andy Griffith suffered a severe disorder that was never allowed to be revealed
The television star captured the hearts of small-screen fans the world over during his long career, and hid his disorder from his admirers all the while.
The famous television personality Andy Griffith, of "The Andy Griffith Show," passed away at his coastal home in Manteo, at the age of 86, on July 3, 2012 from causes not relayed to the public.
But during his lifetime, he had been open and honest about the effects of a terrible disorder he suffered with in his life.
For years, Griffith battled with Guillain-Barre syndrome, which is a rare neurological disorder that can cause sudden and unwarranted paralysis. In 1987, he even stated to the media that he had worn plastic leg braces during the making of "Return to Mayberry."
He had also opened up about how the experience of wearing the braces hurt his work life. "They squeaked and the soundmen could hear them. I took them off and never put them back on," he had boldly stated.
While he didn't need to wear the braces permanently, he still had plenty of pain. He explained that the pain had become so much a part of his life that he no longer even noticed it.
In 2000, the star suffered a heart attack and had to undergo a quadruple bypass surgery, further affecting his quality of life.
Following his death, his friends and family and other Hollywood stars joined voices to pay the TV legend their tribute.
Griffith's son on the "Andy Griffith Show," Ron Howard, honored his mentor by stating that Griffith's pursuit of excellence and his joy in creating served generations 'shaped' his life and for that, he was 'forever grateful.'
"His pursuit of excellence and the joy he took in creating served generations & shaped my life I'm forever grateful RIP Andy. His love of creating, the joy he took in it whether it was drama or comedy or his music, was inspiring to grow up around. The spirit he created on the set of The Andy Griffith Show was joyful and professional all at once," he said.
Howard was joined by the then-U.S. Senator Kay Hagan in paying Griffith a heartfelt homage.
"His show was known not only in our nation, but around the world. My thoughts and prayers are with his family," Hagan said.
Griffith was survived by his wife, Cindi Knight, and a daughter, Dixie, whom he had with his previous wife, Barbara Bray Edwards.
Please fill in your e-mail so we can share with you our top stories!