Cedric the Entertainer poses with wife & daughter receiving Hollywood Walk of Fame star
Cedric the Entertainer has received a well-deserved Hollywood Walk of Fame star, and his beautiful family made sure to join him for the once in a lifetime event. 
Last month, Cedric officially made Hollywood history as he was etched in the Hollywood Walk of Fame forever. Gaining your star isn't something that happens every day, and so he made sure to bring his beautiful wife, Lorna, and his youngest daughter, Lucky, with him during the commemoration. 
The entertainer received all-out support from his two beautiful ladies, who proudly watched as he unveiled his star. Both Lorna and Lucky donned gorgeous body-hugging dresses which accented their curvy physiques in the process.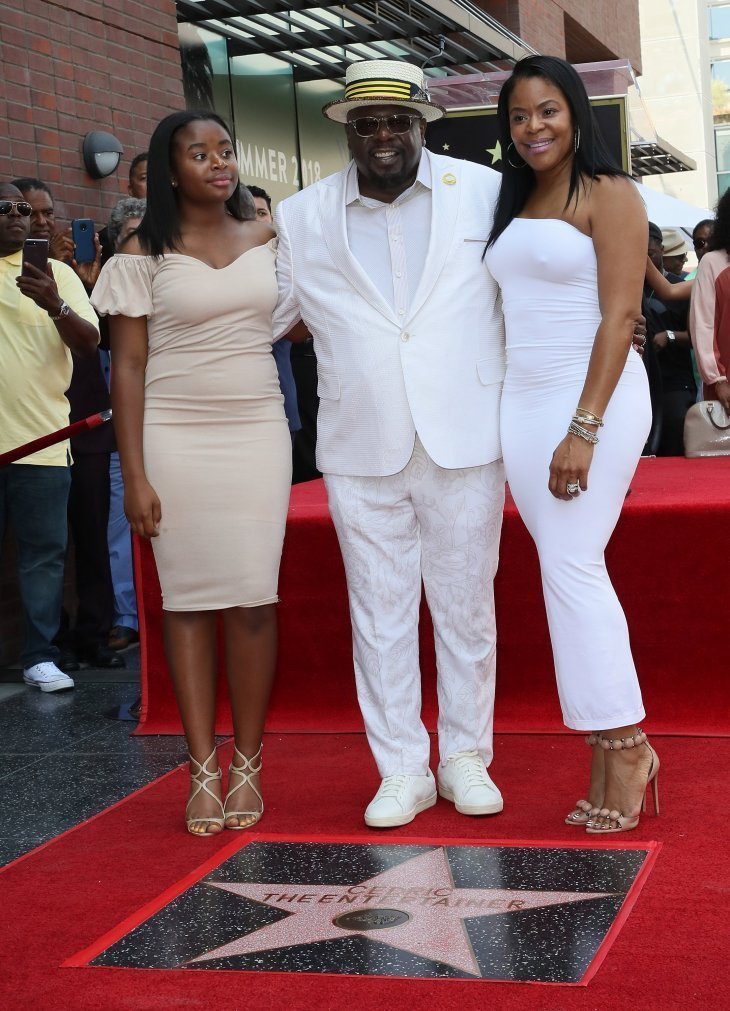 ABC7 made sure to reveal what Cedric the Entertainer said during his Walk of Fame ceremony speech, which included him saying that before he was known as the "chubby Denzel of comedy," he first tested out his skills in his hometown of St. Louis. There, he performed in different clubs, bars, and even backyards without asking for money. He would often leave with free food or free drinks, which was enough for him at that time. 
"Long before the world came to know me as the chubby Denzel of comedy, St. Louis - performing in the clubs, the bars, the backyards - my hometown St. Louis was my proving ground. Often entertaining people for no money. Just, they said we'll pay you some wings, some Hennessy."
After years of trying to get by with just free items in exchange for his services, Cedric finally made it big when he landed himself television jobs. Year after year, the entertainer would find himself doing bigger and bigger projects until he made a name for himself as one of the most successful comedians in the world. As one of the most successful standup artists ever, he is making lucrative dollars for his craft that he would not imagine earning back when he was in the small town of St. Louis. 
Moving forward from his latest success, the comedian has a few new projects lined up for him in the upcoming months, including two films in pre-production called "Down by the Water" and "A Fall from Grace", and a TV series called "The Neighborhood", where he plays a character named "Calvin Butley". You may check out a trailer for this series below. 
This Hollywood Walk of fame star might have commemorated all the past successes of Cedric the Entertainer, but he definitely has a long way to go now that he is determined to keep his passion burning and do what he loves to do for the rest of his life. For someone who has come so far and has achieved so much, it is amazing to see him still persevering to achieve so much more than he already has. Way to go, Cedric!