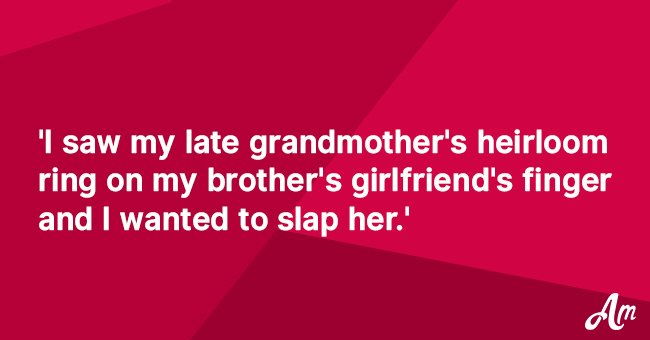 My brother gave my grandmother's heirloom ring to his latest girlfriend. All I want to do is hit her.

Dear AmoMama,
My mother was an only child, and so my brother and I were our Gran's only grandchildren and got spoiled rotten.
When my Gran passed away, she gave my mother her engagement ring, which had been passed down from my grandfather's mother. She said this ring went to the boy, so he could give it to the woman he would marry one day.
I loved that ring, and I never thought it was fair that it would go to the boy of the family. My Gran died when I was 22 and my brother 16, and I would marry five years later.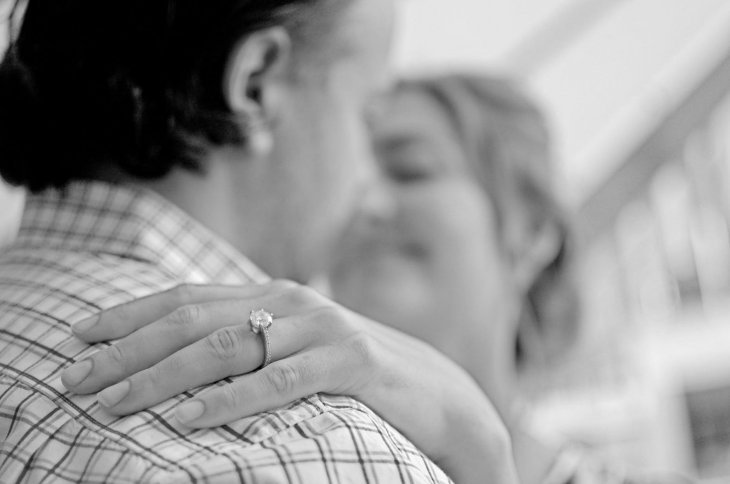 Source: Pixabay
At that time I asked my mom for Gran's ring, but she said my future husband must give me a ring, Gran's ring was not for me. I was angry, but I had to accept her decision.
Last weekend, my mother invited us to Sunday lunch, and we went. To my surprise, my brother was there too (he usually avoids family reunions like the plague).
Unfortunately, he was not alone. He brought along the cheapest, sluttiest woman I had ever seen, and on her finger was my Gran's ring!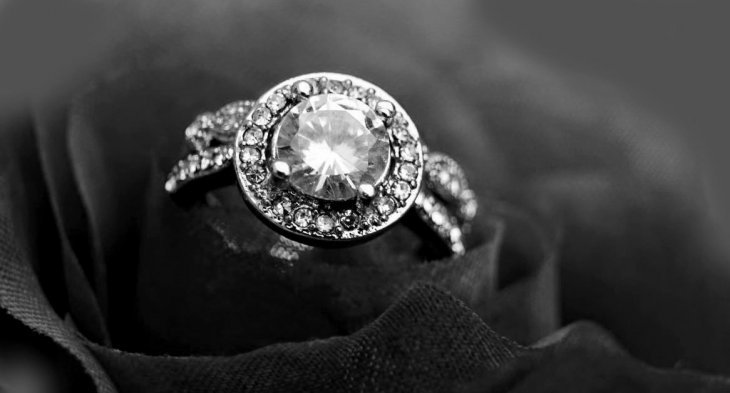 Source: Pexels
I had this almost uncontrollable desire to punch her and tear my Gran's ring off her filthy hand.
I grabbed my mom and asked her what on earth possessed her to give my brother the ring when he went through women like other men go through socks.
She said it came to him and he had the right to give it to whomever he wanted. We ended up having a screaming match, and my brother's cheap bit heard it all.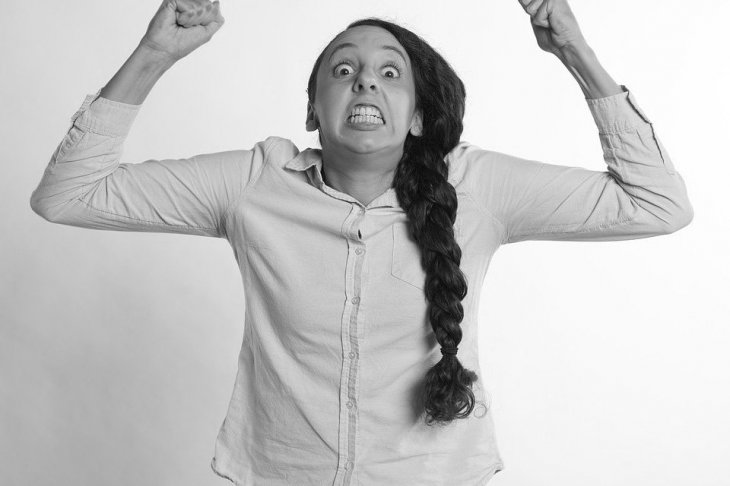 Source: Pexels
She started crying and saying I should have the ring (WHICH I SHOULD) but everyone (including my husband) said it was hers.
How could they turn on me like that? It's MY ring, my Gran's ring. Should I call that woman and demand the ring? After all, she did offer to give it to me?
If you need help or advice, reach out to us, and thousands of women just like you who are struggling with the difficulties of life. You are not alone, we are here for you, and we listen; so write to us anonymously using this form.
Please fill in your e-mail so we can share with you our top stories!