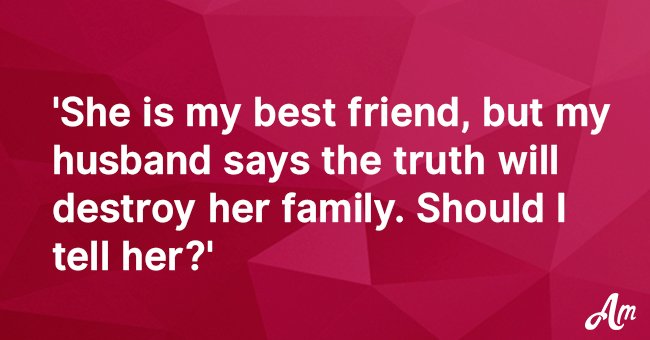 My husband is forcing me to lie to my best friend because the truth would kill her
Dear AmoMama,
I am caught between a rock and a hard place. My best friend 'Linda' and I have been together since first grade, and we've had each other's backs for over 20 years.
Now I am being told by my husband, 'John', that I must lie to this girl whom I consider my sister.
We met our husbands at about the same time, and we even double dated a few times, though 'John' never warmed to 'Trevor.'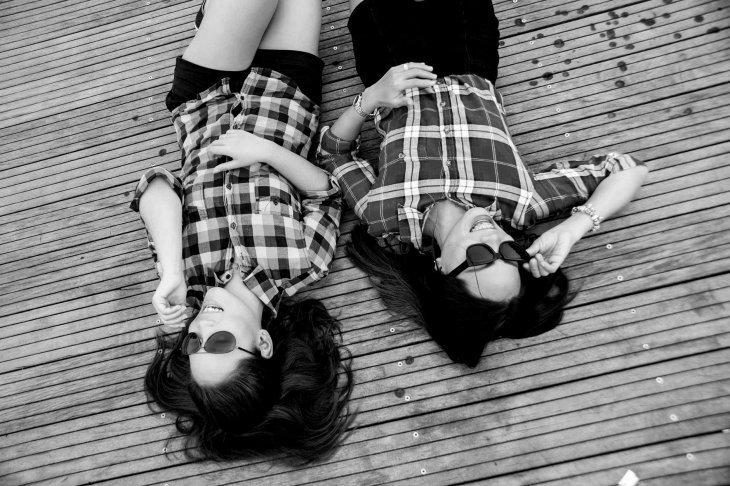 Source: Pexels
He always said there was something off about him, but honestly, I thought him charming and 'Linda' was happy.
A week ago, my husband and I went to NY for the weekend, and to our horror ran face to face into 'Trevor' who was supposed to be at a seminar. He was coming out of Bloomingdales with this very young girl, maybe 19, and he turned dead white when he saw us.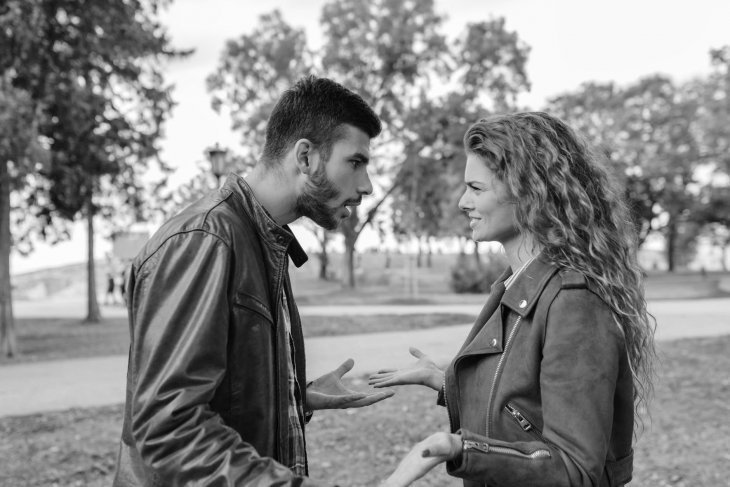 Source: Pexels
My husband just took my hand and we walked past him without a word. I was shaking and nauseous. I couldn't believe what I'd just seen.
'Linda' is now in the 5th month of a high-risk pregnancy, and this bastard is stepping out on her with a teenager!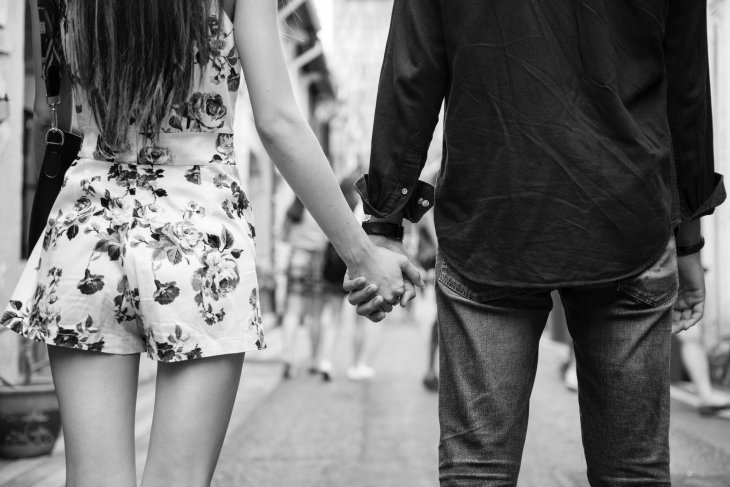 Source: Pexels
My first impulse was to call my friend and tell her everything, but 'John' said it would do her great harm to have this kind of shock in her condition.
On one level, I know he is right, but one part of me wants to come clean, so she knows what to expect. Should I tell her now? Or wait until after the baby is born? My silence feels like a betrayal. What should I do?
If you need help or advice, reach out to us, and thousands of women just like you who are struggling with the difficulties of life. You are not alone, we are here for you, and we listen; so write to us anonymously using this form.
Please fill in your e-mail so we can share with you our top stories!