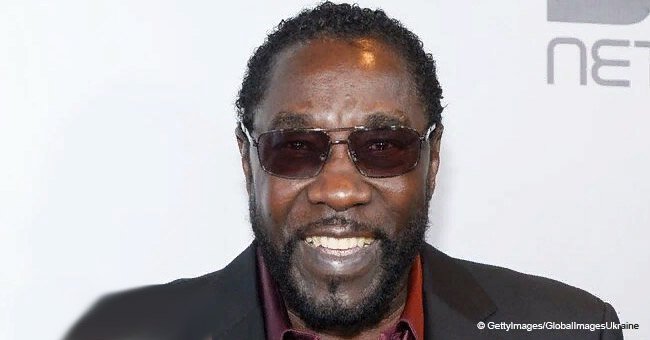 Eddie Levert, 75, has a beautiful 15-year-old daughter who's grown into a graceful young lady

American singer-songwriter, actor, and producer Eddie Levert, best known as the lead vocalist of the R&B/Soul vocal group, The O'Jays," is also the father of a beautiful 15-year-old lady.
Eddie, who began his music career in a church choir in Canton, Ohio at the age of six, has earned popularity thanks to the iconic R&B group The O'Jays, with whom he's still touring around these days.
Levert is the father of seven kids, even though people only know of three of them. Eddie Jr, Kandice, Eurydice, and Shawn are completely out of the spotlight, while the late brothers Gerald and Sean pursued a career n the music industry but died way too young.
The last one, Ryan, is a 15-year-old and the daughter of Eddie and her latest wife, Raquel Levert, with whom he tied the knot back in 2015.
Like her late brothers, Ryan has the talent running in her veins, and according to her Instagram account, she's an actress and singer int he making. In fact, at 13 she recorded a son with her dad called "Stupid People," which was included on one of his albums.
He told Black America Web at the time about Ryan that:
"She's preparing herself now. Her mom is doing everything she can to keep her down. She's got the whole thing. She's got a whole attitude and the expressions and all of that. I just did a new CD, and we did a song called "Stupid People"
And continued:
"That's her title. Me and her wrote it and I put it on my CD. We're talking about how people are running around shooting each other and doing all these crazy things."
However, a few years ago there was some drama in the Levert household when the singer decided to pay tribute to his late son, Gerard, who released music back in the late '80s and died from a deadly interaction between his prescribed medications.
Eddie produced a play with Gerald's songs and memories, but some of his family members were not aboard with the idea, and others just wanted to claim a piece of the earnings.
"If you don't include everybody in the family, you get a lot of flack from these people. Everybody thinks they deserve to get paid, too," Eddie said. "You have all these people involved in their lives and Gerald's lives and in his estate, you've got to clear everything so his kids can get paid for it."
Levert scared his family and friends a few days ago after he fainted at one of his recent shows in Atlanta at an outdoor venue. His daughter Shawn confirmed that he's fine and it was just a case of dehydration.
Please fill in your e-mail so we can share with you our top stories!