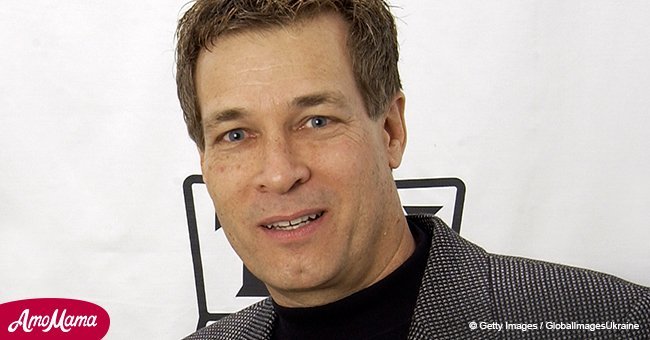 The late Don Grady's daughter is a Broadway actress and a real beauty

Tessa Grady is carving out her own successful career as a stage actress, despite having to wait until she completed high school at the insistence of her father.
Don Grady, who was known for his role as a child actor on "My Three Sons" and as a Mousketeer on "Mickey Mouse Clubhouse," has a grown up daughter who is following in his footsteps as she takes to the stage on Broadway.
Grady was protective of his daughter, not wanting her to have her childhood cut short by an acting career as his was, and only allowed her to get an agent when she was 16.
She further agreed that she would look for work on the stage for a year after graduating high school before applying to college if she was unsuccessful.
Tessa was home schooled for many years, until her mother, who has also had plenty to do with show business, realized that her extroverted daughter needed more people around her on a day to day basis.
The family finally settled on Santa Susana High, with their strong focus on the arts.
There she spent plenty of time in singing, dancing, and acting classes. Today Tessa credits her teachers for the success she has already enjoyed.
"They stretched me. I said 'I'm an alto.' Mrs. Abbe said, 'You're going to be a soprano.' I thank her everyday, as I've played many roles as a soprano. I never thought I'd have that range," Tessa said.
In dance class she had a variety of different dances thrown at her, and quickly realized that it was important for a successful performer to be well-rounded and be able to do any number of things on demand.
After agreeing with her parents that she wouldn't start taking jobs until she finished high school, she instead focused on honing her skills in the classroom.
During her final year of high school she joined a talent agency, and as soon as she graduated enrolled in classes to make sure she kept her skills well-practiced.
She immediately started working in California upon graduating. She rarely had a free moment where she wasn't working, so much so that when she time came to fill out her college applications she didn't even have time to complete them.
She later decided that she would only start thinking about going to college when the work dried up.
In 2013, she got a call to audition for "Mama Mia!" in New York, and was packing her suitcases when she got another call to audition for a role in "Annie on Broadway." She jumped at the chance, and spent 6 months on the stage playing an aspiring actress on the streets of New York.
When that ended, she landed a role in "Cinderella" as part of the ensemble. She also played Cinderella's understudy, but never got the chance to put on the ballgown.
In 2015, Tessa was working on "First Wives Club" in Chicago, with the hope that the show would make its way to Broadway.
"Dancing and singing was always a part of my being," Tessa said. "I'd just go to the hearth and perform."
Sadly, Tessa's father passed away in 2012 from cancer, and would never see the stunning success his daughter is becoming today.
Please fill in your e-mail so we can share with you our top stories!