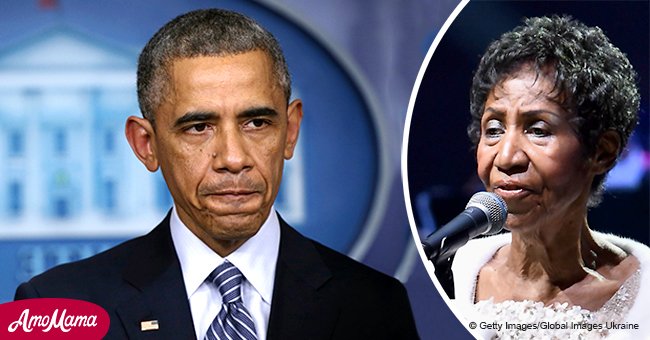 Barack Obama breaks his silence over Aretha Franklin's death

America mourns the Queen of Soul, and Obama pays homage to her talent
The news of the death of America's Diva of Soul was announced on the morning of the 16th of August 2018, and since then tributes have rolled in from all around the world.
Among the heartfelt tributes, none were more touching than former president Barack Obama's, who posted his homage on Facebook.
Obama had the privilege of meeting the great Aretha Franklin in person and had the honor of having her perform for him at his first presidential inauguration in 2009, where she sang "My Country, 'Tis of Thee."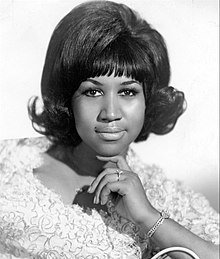 Source: Wikipedia
"[E]very time she sang, we were all graced with a glimpse of the divine."
Obama spoke of her matchless talent, and the way her voice embodied the struggle and the spirit of the American people. As Obama pointed out, America has no Royalty, but if it had, Aretha Franklin would have been Queen.
The ex-president concluded by saying that Franklin's legacy would continue to bless and grace her people, and he sent his and his family's deepest condolences to her loved ones.
Other members of the former Obama administration, among which Eric Holder, Valerie Jarrett, and Hilary Clinton have also expressed their sorrow at the loss of America's greatest singer and songwriter.
Franklin started singing as a child in her father, Rev. C. L. Franklin's church, but at the age of 18 she was recording for Columbia Records, but success would only arrive 7 years after signing to Atlantic Records in 1967.
It was at this time that Franklin achieved commercial acclaim and success, and recorded what was to be perhaps the most emblematic song of her career, "(You Make Me Feel Like) A Natural Woman."
Franklin was to dominate American music for the next 6 decades, reinventing herself and conquering new audiences in each new generation.
Franklin herself said: "Being a singer is a natural gift. It means I'm using to the highest degree possible the gift that God gave me to use. I'm happy with that."
God blessed her, and Aretha Franklin blessed the world with her music.
Clinton also remembered Franklin fondly.
Please fill in your e-mail so we can share with you our top stories!