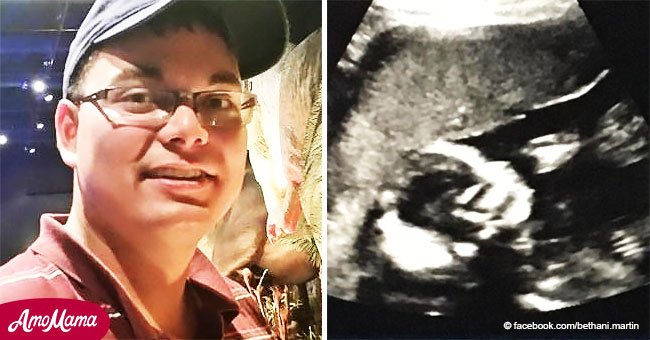 Doctor calls identical quadruplets a '1 in 15 million' chance
When Bethani became pregnant with his husband Tim for the first time, these soon-to-be parents never imagined what they were signing up for.
As Newsner reported, Bethani and Tim Webb, from Alberta, Canada, were shocked to learn in a visit to the doctor that they were to become parents of four identical baby girls.
The Webb's found themselves overwhelmed by emotion when they received the improbable piece of news. Read more on our Twitter account @amomama_usa
Tim and Bethani first met back in 2013, and they dated for a short time before getting engaged. The two tied the knot in 2015, and as their relationship became stronger they started to dream of building a life and a family together.
Soon after they decided to have children, Bethani got pregnant, and like any other couple they paid a visit to the hospital to have a routine check up, never imagining what the ultrasound was going to reveal.
"The soon-to-be parents were astonished when the nurse pointed to four little dots in the screen, explaining to them that they were expecting not two or three but four identical baby girls, as they shared the same placenta."I could not believe it, I was in such shock. Honestly, I thought the ultrasound tech was joking. I couldn't believe it."
Bethani Webb, CBC, March 28, 2016.
As the nurse reportedly told Bethani, the probabilities of naturally conceiving identical quadruplets were one in 67 million, while other sources estimate it to be one in 15 million.
To avoid any risks, the first-time mother had to undergo a C-section to deliver her four little bundles of joy to the world. The procedure was done in June 2016, at week number 33 of her pregnancy.
As far as the couple knows, none of them has a history of multiple births in their respective families, what makes it all rarer.
Fertility treatments have been linked to the occurrence of multiple births in couples with no genetic predisposition for it, but the fact that these four sisters were conceived naturally makes even more remarkable.
The babies were named Abigail, McKaylla, Grace, and Emily, and they look so alike that even their parents claimed to not be able to tell one from the other during the first months.
They came up with the idea of painting the babies's toenails in different colors to identify them.
Nevertheless, tell their daughters apart has been far from the only difficulty they have experienced, as covering for the many expenses required for their daily care has been quite a challenge for them, who have taken to donations to make it.
Their community has been actively involved in the care and raise of the quadruplets, with neighbors helping Bethani and Tim with the homely chores while they tend to the babies.
The neighbors also crowdfunded a bigger automobile for the family of six to move around more easily.
Bethani has recognized that she and Tim could have never managed to properly take care of their babies without all the help from the community. As rare as identical quadruplets are, the same year the Webb's welcomed their daughters, and merely a month apart, a 29-year-old woman named Wu Weiquing from Shanghai, China, as Daily Mail reported.
Please fill in your e-mail so we can share with you our top stories!