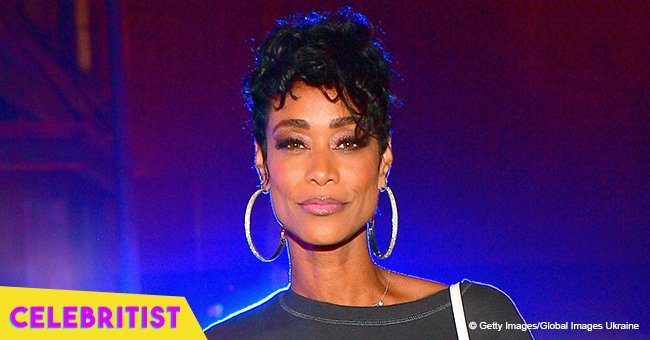 Tami Roman sparks concern after 'looking sick' in latest selfie with friend
Just when she seemed to have calmed down her critics who slammed her for her weight loss, Tami Roman posts another photo that's again drawing attention to her alarmingly thin body. Fans are worried and think she's hiding something.
A shocking new photo of Tami Roman is worrying her fans. After recently defending herself from those who slammed her for her weight loss, she just gave fans another reason to doubt her health.
This year saw Tami losing a great deal of weight and while many assumed she was heavy into drugs, she insisted her decision to shed off pounds was due to her fear of death. Tami is diabetic and she explained it was necessary for her to adjust her diet.
"I Detox, suppress my appetite and make better food choices," she told her followers on Instagram as she slammed her critics..
"So enjoy yourself laughing, leaving negative comments & calling me a 'crackhead'…but I have two beautiful daughters and I'm gon' live for them by ANY means necessary."
Tami's weight loss journey began as far back as 2012. At the time, she was taking NV Clinical supplements and she proudly revealed she lost seven pounds in a week. She was also open about having a liposuction which was featured on her show, 'Basketball Wives.' Add to that, she started to change her lifestyle and incorporated workout sessions as she adjusted her diet and focused on making healthier food choices.
Tami has always been very clear about her motivation to lose weight and it was because she wanted to stay healthy and not drop dead of a heart attack. However, it seems Tami's weight loss has gone too far as fans noticed her alarmingly bony physique in her latest photo.
The selfie showed Tami in front manning the camera as her friend Rida smiled behind her. She was wearing a long red wig with a cap. From the angle of her photo, her arms were visibly skinny and her collar and shoulder bones were protruding.
Worried fans couldn't help but check on her condition and suspect something is wrong.
"Tami are you alright? Not looking right in this pic?"
"Is this a recent picture!! What is really going on? Please let us know, so we can know what to exactly pray for."
"I'm very concerned I really hope all is well with Tami."
"@tamdenise15 pray for her health and strength there's obviously something she not telling."
It's not only her fans who've been expressing their concern over Tami's weight loss. In her show, she got into a heated argument with her co-star Evelyn Lozada who told her she needed to worry about her health and that she looked "like a crackhead." Tami fired back and maintained she was losing weight for health reasons and for her family.
Please fill in your e-mail so we can share with you our top stories!