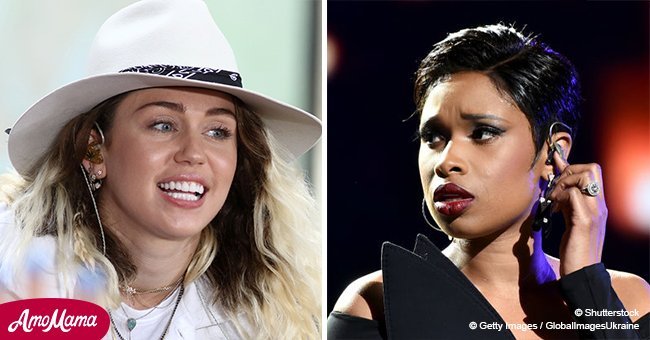 Miley Cyrus' awkward joke about JHud's intimate life that sparked a feud on 'The Voice'
Tensions may have boiled over behind the scenes and away from the cameras on the set of the popular singing contest "The Voice" during a previous season.
As reported by Lifeandstylemag, Levine and Shelton enjoyed teasing 25-year-old Cyrus about her on-again, off-again engagement to Australian actor Liam Hemsworth on the set of "The Voice".
Unfortunately, they had eventually caught her on a bad day where she was in no mood for their constant mocking, and she turned around and suggested they instead pick on Jennifer Hudson about her seemingly never-ending engagement.
While she was simply trying to shift the focus away from her and her relationship, it seems that Cyrus had terrible timing, because Hudson was standing right behind her.
37-year-old Hudson had been engaged to former professional wrestler David Otunga for almost a decade at that point. The two split up a month later, according to E! Online.
An unnamed insider reported that the room immediately got tense after Cyrus made her comment, and Hudson got in her face to tell her never to mention her personal life or her fiance's name ever again.
It seems the men on set were also having some relationship issues among themselves, as their bromance was believed to have cooled off significantly.
People on set say that it wasn't noticeable on camera as the pair are always teasing one another and bickering when pitching themselves to a singer. However, off-camera, their friendship now feels forced, whereas before they got on like a house on fire.
"The Voice" season 15 starts Monday, September 24 at 8 p.m. and the judges have already been announced, according to Good Housekeeping.
Kelly Clarkson, Jennifer Hudson, Adam Levine, and Blake Shelton will take up the red swivel chairs for another compelling season. We can't wait!
Please fill in your e-mail so we can share with you our top stories!