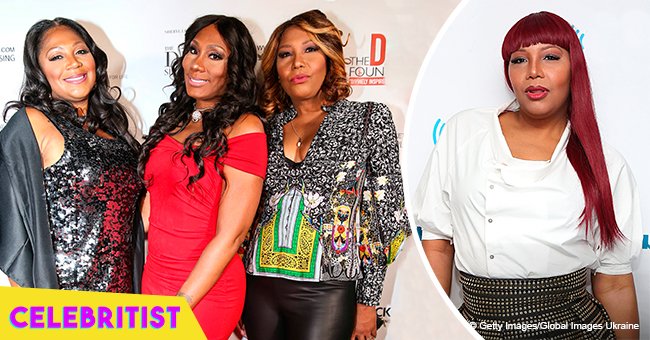 Traci Braxton reveals her sister said 'she was dead to them' in 'Braxton Family Values' teaser
The Braxton sisters seem to be having a family feud nowadays after one of them told Traci that she was "dead to them" in the recent "Braxton Family Values" teaser.
It was previously reported that the reality TV show was forced to quit production after the sisters demanded a raise. Although it did stop production for a while, it seems they were all able to sort out their differences and agree on something as the show has resumed filming in real time.
The management did not deny reports that the Braxton sisters did not show up to film for the show, which forced them to shut down production. Due to the demand of the fans and the fact that the show has been renewed for a couple more seasons, the network and the cast are being forced to work things out.
In a new trailer that dropped last week, WE TV discusses the issue upfront and reveals that they only have six weeks worth of content while the rest is currently being taped.
The long video starts with a recap of last season, which included Tamar Braxton appearing and then disappearing in numerous clips. Now that they are starting to film again, it seems Tamar is still missing-in-action. In the new season, it's only Towanda, Trina, and Toni talking about Toni's upcoming wedding to Birdman. The singer reveals that she has yet to choose a date due to her busy schedule.
The clip then forwards to Traci Braxton still trying to get over the fact that she was snubbed by Tamar after she was dropped from Toni's tour. In a shocking confession, Traci tells her father that one of her sisters said that "she was dead" to her. Given that she and her other siblings were recently talking, the sister she was pertaining to was most likely Tamar.
Although Traci and Tamar are clearly not on good terms, Tamar and Towanda recently got into quite a stir together when they were insulted by a Delta pilot. According to Towanda, she and her sister were trying to request for some services when the pilot stormed in and started insulting them. The sisters believe that the pilot's behavior was racist, although the airline denied this claim.
This upcoming season will definitely keep fans eagerly waiting for each episode, as it seems the famous family has a lot to work out if they want to keep it together for Toni's upcoming wedding. Catch the first episode of the latest season in WE next Thursday.
Please fill in your e-mail so we can share with you our top stories!