'I thought I was going to die': George Clooney's confession about his hidden health woes
George Clooney has been keeping a secret. Recently, he finally opened up about his health condition and revealed that he had been suffering from terribly painful headaches.
AmoMama brings you an article about actor and new parent, George Clooney.
For years, Clooney has been struggling with "chronic pain and headaches," as reported exclusively by Closer Weekly. He talked about how he thought he was going to die, saying that there are times when he can't function at all.
Read more on our Twitter account @amomama_usa.
The reason for his pain was because of an incident that happened in 2005. While he was on the set of docudrama, "Syriana" – which also starred Matt Damon and Amanda Peet – he suffered a spinal injury while filming.
Back in 2011, Clooney talked about the aftermath of the accident to Rolling Stone. He said:
"I was lying in a hospital bed with an IV in my arm, unable to move, having these headaches where it feels like you're having a stroke, and for a short three-week period, I started to think, 'I may have to do something drastic about this.'" 
Furthermore, he mentioned that he even contemplated about taking his own life because of the extreme pain he experienced.
"It seems like the nicest way to do it, but I never thought I'd get there. See, I was in a place where I was trying to figure out how to survive."
Thankfully the actor has been in noticeably good spirits recently, seeing as he is currently enjoying the experience of being a new father of two.
He shares his twins, Ella and Alexander, with his wife, Amal Clooney. The babies were born on June 6, 2017, and are over a year old now.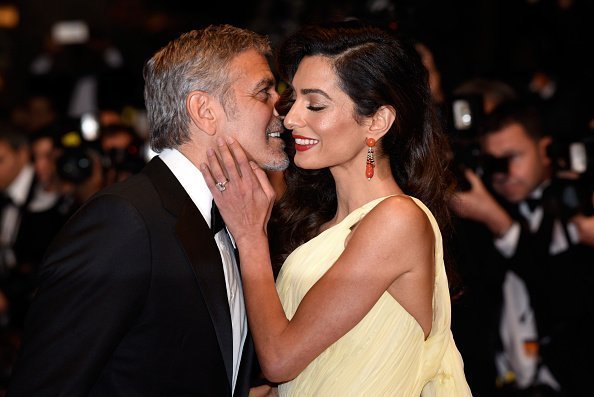 While feelings of abject helplessness when suffering pain, either mental or physical, is common, we suggest finding the cause instead of doing anything drastic.
Please contact the National Suicide Prevention Lifeline at 1-800-273-8255. Other international suicide helplines can be found at befrienders.org.