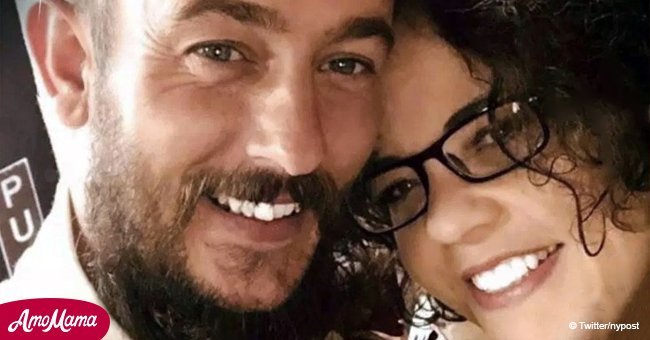 Man found with new wife after reported missing by partner
38-year-old Malcolm McGregor from Scotland, who was reported missing by his wife of 27 years, Cheryl Cowie, was found living with his secret partner in the U.S.
McGregor disappeared from his Motherwell family home, which he shared with his childhood sweetheart, Cowie, 37. He told his family that he was visiting a relative in Kilmarnock, a town just 34 miles away from their home.
However, NY Post reported that the shameless husband, who is a decorator by profession, actually flew 4,500 miles to Utah to marry his new wife, whom he found and wooed on Facebook.
According to the friends of Cowie, she was devastated after spotting wedding pictures of McGregor posing lovingly with his new wife, who has now taken his surname.
Follow us on Twitter to learn more.
One friend of the couple said, "They've been together for over 20 years — they met at school. They have two kids and seemed like the perfect family. But all of a sudden he just upped and left. It's crazy what's happened. They just don't know what has gotten into him — it's just so out of character."
The friend also suggested that saying that the family is "devastated" by McGregor's action is an "understatement."
McGregor initially told Cowie that he was going to spend a few days with a family member on July 20. But when she did not hear back from him even by July 23, the family reported him missing.
He dumped his car near his sister's home, and Cowie could not reach out to him.
But then McGregor reached out to the authorities and reported that he was safe so they could do no more. Officers told Cowie that McGregor called in saying that he was "overseas" and "safe and well."
It definitely hurts when you know you are being lied to. Sadly, cases of one partner cheating on the other are all too familiar.
The video footage showed the distraught wife intervening her husband's romantic getaway, shouting abuses at them and even getting physically violent.
Please fill in your e-mail so we can share with you our top stories!