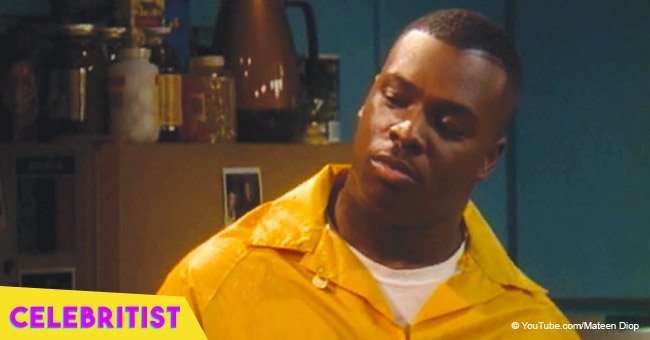 Remember Bruh-Man from 'Martin'? This is what he's up to now
Actor Reginald Ballard is now pretty active on the stand-up comedy scene in America. He made his name in the '90s as a part of the ensemble cast of FOX's highly rated sitcom "The Martin Show."
The 52-year-old has been married for 27 years and resides with his two children and wife in Pasadena, California.
Back in the '90s, it was the norm to be '90s cackling and laughing at the television screen because of "The Martin Show." It was one of television's highest-rated series during its run on the FOX network from 1992 to 1997.
And while the same actor, Martin Lawrence, played many of the characters, there were a few other supporting characters that left their mark on the show, like Bruh-Man, Martin's upstairs neighbor who always appeared on his apartment through the fire escape and stole his clothes.
Played by actor Reginald Ballard, Bruh-Man delighted our screens with his slow lumpy gait, his blatant disregard for privacy and his absolute refusal to use a staircase. The character, who would always maintain that he lived on "the 5th flo," would ever hold up four fingers while saying this.
After the end of the show, Ballard went on to make appearances in series like "The Bernie Mac Show," "The Parkers," "Crumbs," and "According to Him + Her."
He's also gone back to his comedic roots and has been pretty active on the stand-up comedy circuit for a while now.
Reginald also starred in a theatrical stage play about the late singer Gerald Levert's life (which also starred Eddie Levert and singers Monifah and Alyson Williams) called "Baby Hold On To Me."
Later, he donned his Bruh-Man persona once more to feature in rapper Big Sean's "Play No Games" music video which was a rap parody of "The Martin Show."
The 52-year-old actor will have a leading role in the upcoming series "86 Zombies," set to be released in 2019.
Please fill in your e-mail so we can share with you our top stories!