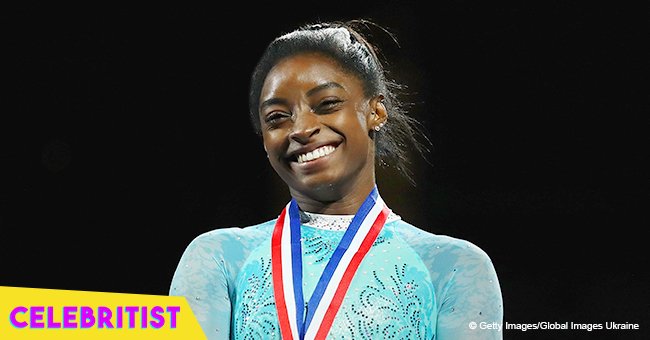 Simone Biles, 21, makes history as first American woman to win 5 top gymnastics titles
Simone Biles has proven long ago that she is one of the best American gymnasts in history, having won 5 top gymnastic titles. That is why when she competed at the United States gymnastics championships over the weekend, she only had one person to please: herself.
After the first night of the competition, The New York Times caught up with Biles about her future plans. According to the multi-award winning gymnast, "I can quit if I wanted to". She did take a long break from gymnastics in 2017, forgoing training for most of the year after winning the all-around title at the Rio Olympics the year before. This downtime made room not just for media guestings and appearances, but also some much-needed time off with her family and significant other.
While retiring young given her stellar record is something she could most definitely choose to do, Simone herself knows that she can still push herself and enjoy the ride of being a national athlete. So, with much drive and determination, she returned to compete during the US championships to fully establish her name as the world's best female gymnast.
Simone Biles is the first American woman to earn five national all-around titles since USA Gymnastics oversaw the event in 1970, and is the first to sweep all four events at the championships since Dominique Dawes who did this in 1994. While winning should be second nature for the gymnast, she shares that she also gets nervous.
"I didn't think coming into the events this year I would do as well as I did. I knew I was capable of it, but I kind of thought I was going to be a nervous wreck. But so far, so good."
Everyone at the competition was pretty sure that regardless of what happened, Biles would remain on top. The question for the weekend was not if she would win, but by how much she would win by. The answer was 6.55 points. She could have made a few mistakes and fallen more than once, and she would still have placed first.
It was basically a race for the silver medal for everyone else, knowing that Simone would definitely leave with the gold. Eventually, the silver medal was won by Morgan Hurd, the 2017 all-around champion, while Riley McCusker placed third.
Given that Biles is in very good shape, she could be the first Olympian to repeat as women's all-around champion since 1968 if she makes the 2020 team.
Please fill in your e-mail so we can share with you our top stories!