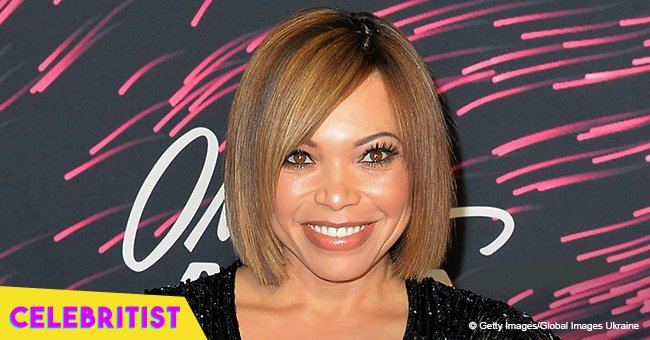 Tisha Campbell-Martin melts hearts with picture of teenage son heading out to hang out with friends
There is nothing a mother wants more for her child than to live a happy and normal life. That is why when Tisha's teenage son had plans to hang out with his friends, the proud mom couldn't be happier.
Although Tisha and Duane Martin are in the process of getting a divorce after 21 years of marriage, they continue to co-parent their two sons Xen and Ezekiel. It was their strong bond that got them through some tough times, such as in 2001 when their son was diagnosed as autistic by doctors when he was just an infant.
In a previous interview with ESSENCE, Campbell revealed that a Hepatitis B shot that her son took might have attributed to his being autistic.
"Right after [Xen] got the Hepatitis B shot; I noticed a difference the second day of life. There was just something different and I kept telling everyone who walked in the room, 'Something is up with this baby' and they kept saying no you're a new mom. The same exact thing happened with my nephew. He started having seizures and autistic-like symptoms. I asked if he'd gotten the Hepatitis B shot and they said yes. I couldn't say anything. So when you asked me do I think [vaccinations] can attribute to autism, I think it might have something to do with it, because of what I've seen from my particular family."
Speaking about the importance of raising awareness about autism and promote acceptance of children with the disorder, she teamed up with mothers of autistic children in 2011 and produced a short film called "Colored My Mind." She also published a book called "My Brother Doesn't Want to Play," which helps children cope with having a sibling with autism.
Now, however, things have been looking much better for Xen, who is living life normally. Not only does he have a girlfriend, but he has a group of friends who accept him for all that he is, too.
Please fill in your e-mail so we can share with you our top stories!