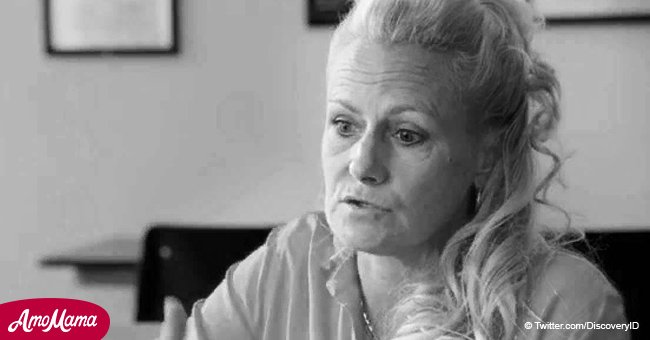 Prosecutor insists Pamela Smart enticed teen lover to murder her husband
Convicted murderer Pamela Smart applies for parole
Pamela Smart rose to fame in 1991 when she was put on trial for coldbloodedly orchestrating the murder of her husband.
Smart seduced a 16-year-old and manipulated him and his friends into killing 24-year-old Greggory Smart.
Smart, now 51, was convicted and sent to jail, but now, 27 years later, she is asking for a sentence reduction, reported Fox News.
A recent three-part docu-series on Investigation Discovery titled "Pamela Smart: An American Murder Mystery" brought Smart back into the limelight.
"I want the world to know that my incarceration is unjust, my trial was unfair and I'm being held in prison for a crime I didn't commit."
Pamela Smart, Fox News, 21st of August 2018.
The series documents the story of how the then 21-year-old media coordinator at New Hampshire's Winnacunnet High School seduced a teen and got him to convince his friends to help him murder Greggory Smart in a faked "robbery gone wrong."
Smart is serving a life sentence in a maximum security women's prison in New York, but her teenage lover William "Billy" Flynn, and his accomplices - Pete Randall and Vance Lattime - have been released on parole.
Read more about Pamela Smart on our Twitter account @amomama_usa.
She is now claiming that her trial was "unjust," but Paul Maggiotto, who was the prosecutor in Smart's case described her as a sociopath.
Maggiotto pointed out that one of the prerequisites of a pardon, or a parole is remorse and taking responsibility for his or her actions, which Smart clearly denies.
Maggiotto said participated in the series because he felt it was his duty to represent the victim, Greggory Smart.
Smart lost interest in her husband when the either-to "metal head" cut his hair and dressed conservatively in order to take a job at his at his father's insurance company.
The marriage had yet to see its one year anniversary when Smart became involved with a long-haired teen-aged Van Halen fan and talked him into becoming a killer.
The Smart murder case caused a furor and inspired the 1995 thriller "To Die For" starring Nicole Kidman as Smart, Nicole Kidman, Matt Dillon as Greggory, and Joaquin Phoenix as "Billy" Flynn.
Please fill in your e-mail so we can share with you our top stories!