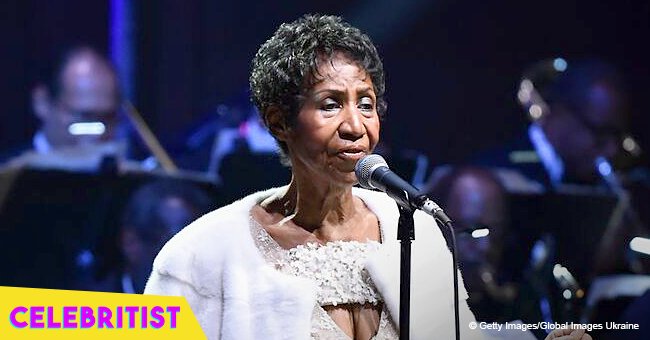 Aretha Franklin reportedly left no will before her death

Aretha Franklin shockingly left no will behind, which surprised the media given her family's circumstances.
According to court documents obtained by TMZ, the singer died "intestate", which meant she left no will before her death. What made this so surprising was that she has a special needs son named Clarence who would most definitely need financial and technical assistance his entire life.
Although Aretha was ill for several years, it seems leaving a will was not her priority, given that Michigan law would still divide her estate equally among her four children.
Aretha passed away in her Detroit home last August 16 surrounded by friends and family. The Queen of Soul suffered a long battle with pancreatic cancer, which she has been battling for years. Her death occurred on the same calendar day as "The King" Elvis Presley's, just 41 years later.
Given Franklin's influence, her family received an outpour of sympathies, tributes, and love from countless celebrities and fans alike, including the Obamas who said that every time Aretha would sing, "we were all graced with a glimpse of the divine.".
Just last week, one of Aretha's closest friends paid tribute to the late singer on television only to be ridiculed by the general public. After he quoted his friend, he did not realize that he actually misspelled the word "RESPECT" on live television, which had some major backlash on him.
"In the words of my late friend Aretha Franklin, show some R-E-S-P-I-C-T, and the next time you get a black woman and a beagle confused, remember this: I got you."
His reference aimed to pay tribute to her 1967 hit song "Respect", which is one of her most well-loved songs to date.
The Franklin family made sure to commemorate their matriarch's life through a multiple-day celebration, beginning with an open casket memorial at the Charles H. Wright Museum of African American History in Detroit. She will be laid to rest on August 31 at the Greater Grace Temple, and the funeral will only be open to her closest friends and family.
Please fill in your e-mail so we can share with you our top stories!