Here is how the 'Do the Right Thing' cast looks like now
It's been 29 years since Spike Lee's "Do The Right Thing" that explored diverse issues in the racially tense Bedford-Stuyvesant neighborhood in Brooklyn. The iconic film that still finds relevance in contemporary society earned Lee an Oscar nomination for best original screenplay.
From 'Do the Right Thing' to '4 Little Girls' and more, critics gave us their picks for Spike Lee's best films: https://t.co/sBfhHbyrdH pic.twitter.com/EXkR1HsTVB

— IndieWire (@IndieWire) August 7, 2018
"Do The Right Thing" boasted an all-star cast with names like Lee himself, Danny Aiello, Ruby Dee, Samuel L. Jackson, and Giancarlo Esposito. Famous comedian, Martin Lawrence and "Fearless" actress, Rosie Perez, also commenced their career with roles in the film. It would be nice to know what these people have all been up to since their historic collaboration.
We ranked every Spike Lee film, from "Do the Right Thing" to #BlacKkKlansman https://t.co/IAoARrEljs

— Vulture (@vulture) August 19, 2018
SPIKE LEE
Apart from producing, writing, and directing the movie, Lee also played "Mookie," the main character whose conflict arises from a confusion of loyalties. He worked at a pizza shop owned by an Italian and the entire film revolves around his one long day of delivering pizzas in an intense heat wave.
Lee, 61, has remained vocal about racial issues, which usually form the theme of every other project he handles. "Malcolm X," "Inside Man" and "Bamboozled" are only a few of those.
ROSIE PEREZ
Perez was cast as Mookie's girlfriend, Tina. She had a sharp mouth and impressive dark skills. She performed some of her moves in the film's opening credits and also doubled as official choreographer for the production.
An ill thing about Spike Lee's Do The Right Thing is he made the two most marginal characters in the film the most woke. They were living symbols of the unheard pic.twitter.com/VtJHkxAzr4

— 𝐄𝐱𝐚𝐯𝐢𝐞𝐫 𝐏𝐨𝐩𝐞 (@exavierpope) August 13, 2018
Perez reprised her role in "In Living Color" from 1990-1993, and also went on to star in major productions like "White men can't jump" and "The Counselor."
MARTIN LAWRENCE
Lawrence, at the time of filming "Do The Right Thing," was what you'd call an upcoming stand-up comedian. He played a supporting role as neighborhood teenager, Cee.
Lawrence is today an international celebrity who has starred in countless movies. He also had his popular sitcom "Martin" which ran on Fox for five years.
GIANCARLO ESPOSITO
He played "Buggin' Out," an explosive young man who spearheaded the controversial riot at the end of the film. Esposito has also attained Hollywood stardom after the film, starring in productions like "Breaking Bad" and "Revolution."
JOHN TURTURRO
Turturro portrayed "Pino," the son Sal who owned the pizzeria where Mookie worked. He hates African-Americans.
He went on to feature in other Spike Lee films, and recently directed the movie, "Fading Gigolo."
DANNY AIELLO
He played Sal, the pizzeria owner, who was hated by almost every character at the end of the movie. He received an Oscar nomination for his portrayal of the Italian.
My View: When They Say Seating Limited They Really Mean It – The @TheDannyAiello Christmas Party https://t.co/2sdrjUEw9j pic.twitter.com/p9KJtjVKOw

— TMA, INC (@TMApublicity) December 21, 2016
Aiello, 85, released "Reach Me" in November 2015.
SAMUEL L. JACKSON
He played the character of "Mister Señor Love Daddy," a local DJ.
Today, Jackson is one of the cast members who are still active and actively sought after in Hollywood.
FRANKIE FAISON
His character was "Coconut Sid," one of three locals who was usually trading banter on the street.
March 30, 2014
His popularity increased after "Do The Right Thing," and he went on to appear in many productions, including as Ervin H. Burrell in HBO's "The Wire" from 2002-2008.
RUBY DEE & OSSIE DAVIS
Ruby Dee played the role of "Mother Sister" who throughout the film, sat watching at her window.
Ossie Davis starred as "Da Mayor," the neighborhood drunk who pursued Mother Sister romantically.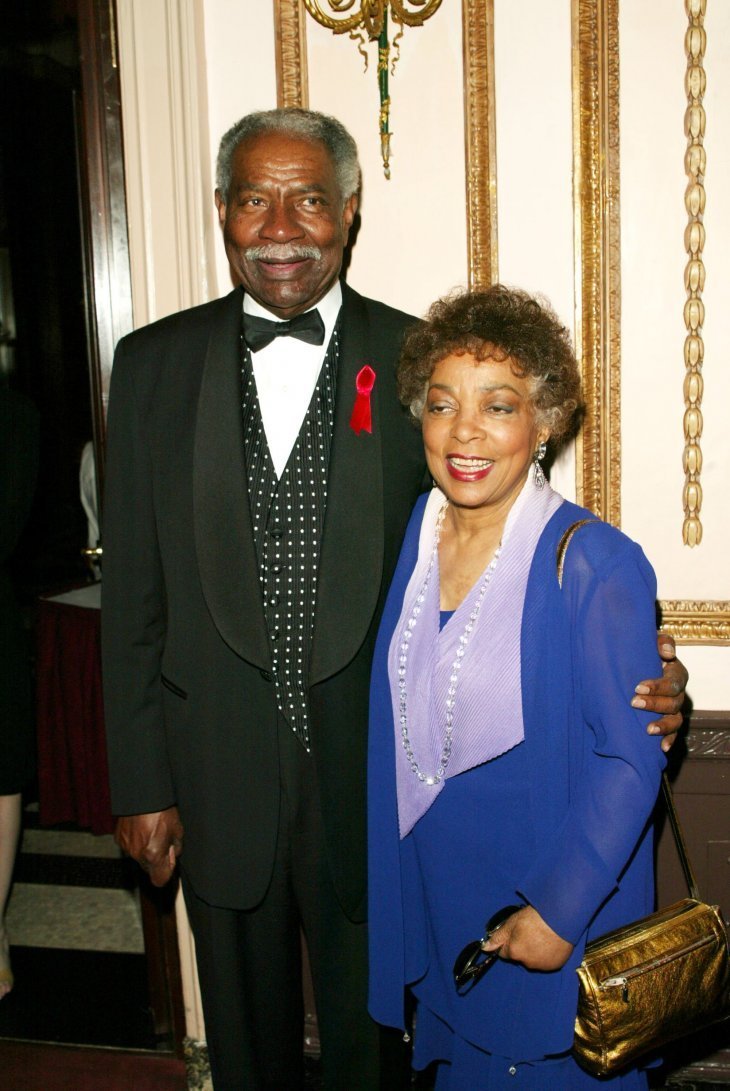 Today, the real-life couple are both late. Davis died at the age of 87 in 2005, while Ruby Dee passed on at the age of 91 in 2014.