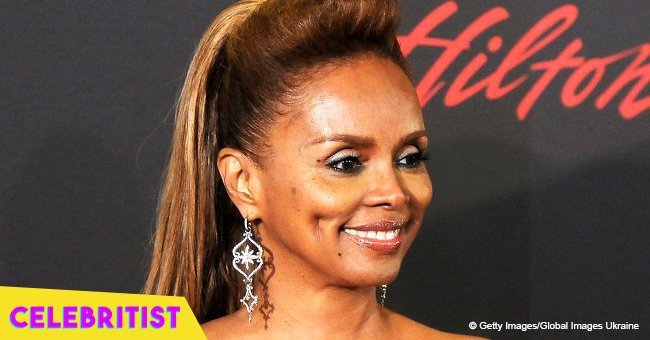 Debbi Morgan is a 61-year-old beauty in black outfit in pic with Stevie Wonder and his wife

Debbi Morgan was in for a pleasant surprise during the final performance of her one-woman show when she realized that Stevie Wonder and his lovely wife were in the audience.
After releasing a memoir about her life called "The Monkey On My Back" years ago, Debbi Morgan decided to get up on-stage to share her story through a one-woman show that recently had its last full show.
During her final performance, the "Power" actress was graced with the presence of Stevie Wonder and his wife Tomeeka Robyn Bracy, whom he married last year.
Making sure to share her excitement about their presence, Morgan posted about it on her Instagram.
"With Stevie Wonder & his lovely lady at the final performance of my One Woman Show " The Monkey on My Back!"
"The Monkey On My Back" is a personal memoir that spans three generations of women, and also the autobiography of the Emmy Award-winning actress. Debbi has had a stellar career thus far, best known for being Angie Hubbard on the long-running soap opera "All My Children," and appearing on "The Young and the Restless," she, later on, starred alongside Denzel Washington and Samuel L. Jackson on several films.
However, her autobiography is not only about her career nor Hollywood but about her family history. Debbi Morgan was raised in the South Bronx, struggling for decades to overcome the fear, doubt, and insecurities that have plagued her for much of her life. More importantly, she writes about how she was able to successfully escape a tragic cycle of pain for her to be able to find self-confidence, happiness, and of course, success.
Due to the great reception of her book, the actress was able to take her story on-stage, where hundreds of people watched her one-woman show. Although it has finally come to an end, the amount of lives touched by her story proves that she has made a huge impact.
Please fill in your e-mail so we can share with you our top stories!