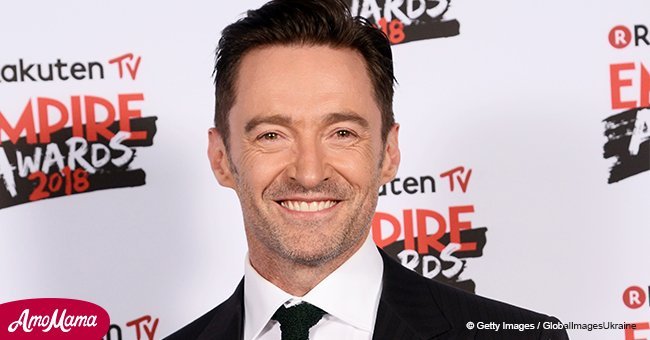 Here's how Hugh Jackman responded to rumors about his sexuality

The actor's sexual orientation was a hot topic of discussion a few years ago and had started to become a serious irritation to him and his family.
"Wolverine" star Hugh Jackman admitted in 2013 that growing rumors around his sexuality had started to cause him and his loved ones a lot of frustration. The rumors first surfaced after he appeared in a stage musical 10 years prior.
When Jackman was asked on Australia's "60 Minutes" about the ongoing rumors around his possible homosexuality, the actor responded on a serious note.
He had been married to Deborra-Lee Furness for 17 years by that time, and he felt that the false reports were not longer amusing, but rather hurtful to his wife.
The award-winning performer stated that he initially chose to remain unperturbed by fans suggesting that he was gay, confessing that on some level it was even flattering to him.
But when the buzz around it refused to stop, it became frustrating rather than funny. And the fact that his wife had to deal with these bizarre speculations irked Jackman the most. He expressed that her helplessness in the situation was difficult to ignore.
Furness also weighed in on the issue, stating that she found questioning and gossiping about somebody's private life offensive.
She added that if there were any truth to the rumor, her husband would openly talk about it without hesitating, admitting to being gay. However, since there was no truth to the growing rumors, it had become an irritation to her.
Jackman had spoken about the impact of gossip around his sexuality on his wife in previous interviews as well. It had reached a point where the hoax had spread like wildfire, and it became increasingly difficult to not be bothered by it.
While bluntly stating his opinion, he said that a person's sexuality was "not the most interesting thing about a person."
In the same "60 Minutes" interview, Jackman and Furness shared memories and anecdotes from their relationship and spoke candidly about how their love has grown over the years, and how they have changed together.
Please fill in your e-mail so we can share with you our top stories!