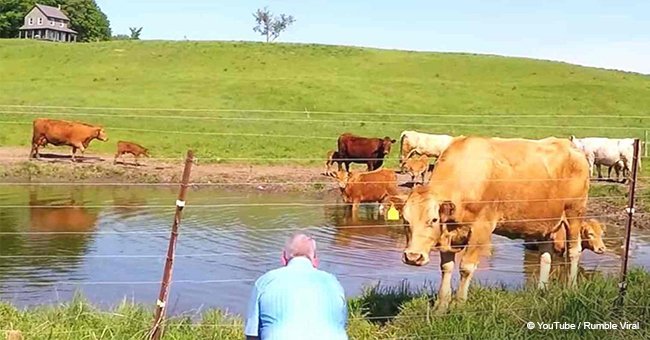 Man stops to film cows near the road when suddenly one of them gets his attention
Dave was driving along a scenic country road when he discovered a cow in distress and decided to take a closer look. Upon approaching the cow, he found out the innocent animal's ultimate misery.
As per a video uploaded to YouTube by Rumble Viral, the cow just gave birth to a calf, which, unfortunately, rolled off a slope and reached the other side of the electric fence.
The mother was worried about her baby's safety as the calf was lying in the sun for a long time and it needed her milk. However, the electric fence in between them was not allowing her to reach her baby.
Luckily, Dave had stopped by the pasture to film the cows, and he noticed this particular cow's woe..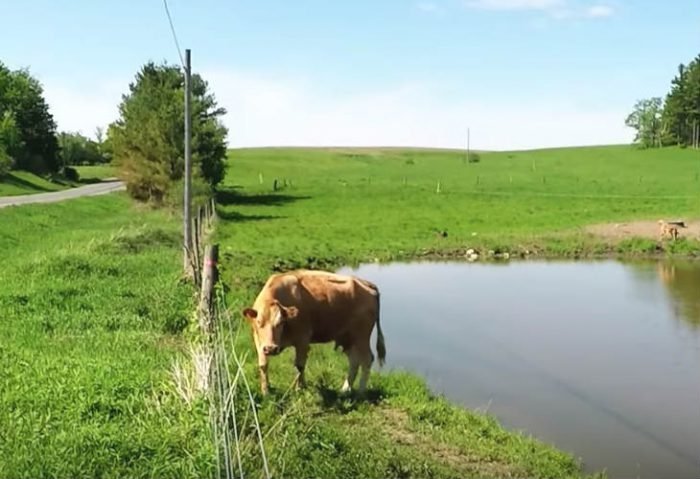 Source: YouTube/Rumble Viral
Follow us on Twitter to learn more.
He decided to help the animal, but it was easier said than done. The newborn calf had to be carefully maneuvered beyond the fence, which was running with electric current.
He also required to be careful of the disturbed mother cow, which was upset because of her baby's situation. He did not want the mother to feel any threat.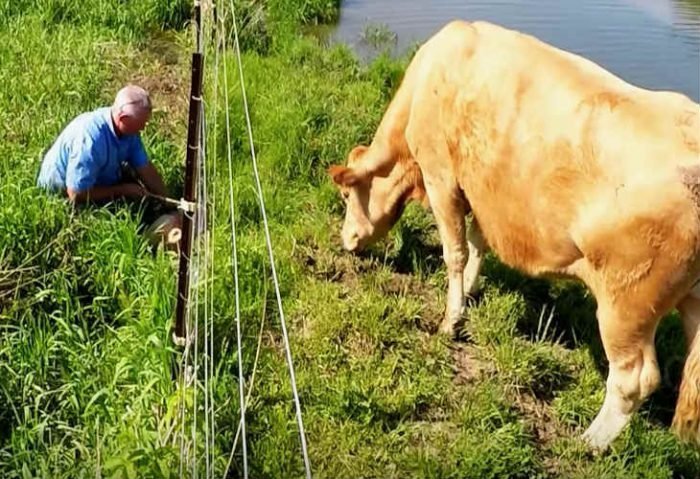 Source: YouTube/Rumble Viral
However, Dave decided to take on the challenge. He used a stick to lift the wire a little and then used his free hand to push the calf beyond the fence.
It took him several efforts before he was finally able to shove the baby safely to the other side of the fence, where its mother was anxiously waiting.
Toward the end of the video, the mother cow and the baby both trot off toward the pasture happy to be reunited yet again.
When Dave pursued them with his camera, the animals even seemed to recognize him as they approach near to him and look straight into the camera.
Caring for one's babies is not just human instinct, but many animals have shown to have a strong desire to want the best for their children.
In another similar story, a dog surprised the world by showing an overwhelming reaction after being rescued along with its puppies.
Please fill in your e-mail so we can share with you our top stories!