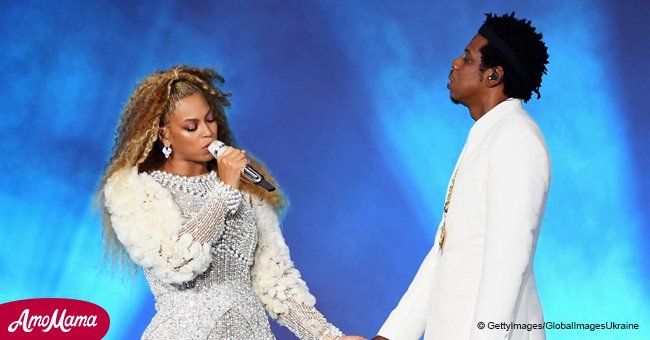 Drunk fan ran onto stage during Beyoncé concert in Atlanta
The singer had just wrapped up her show and was leaving the stage when a drunk fan decided to chase after them.
Beyonce is currently busy with her On The Run II Tour, but her Atlanta show on Saturday night ended in chaos when a fan ran onto the stage as she and husband Jay-Z were headed backstage, reported Fox News.
The concert, held at the Mercedes-Benz Stadium, had been going well up until that point. As the power couple turned to walk to the back of the stage, a man who has been described as "intoxicated" climbed up the stairs at the front and started running at them.
Videos taken by members of the audience show the drama that ensued, including the reaction by the initially rather confused backup dancers still on the stage.
The backup dancers seemed a bit perplexed at his presence as he moved between them on the stage towards the back. But when he started running, they quickly realized what was happening, and the entire crew descended on him.
People in the audience could be heard screaming in shock. Fortunately the man did not make it very far on the stage before the dancers were able to catch up to him.
The On The Run II tour team released an official statement regarding the incident.
"At this point we had a controlled evacuation of all crew on the stage in order to safely diffuse the situation. We are happy to confirm that nobody was hurt during the incident, and Mr. & Mrs. Carter are choosing not to press charges against the individual."
As soon as the dancers had caught the man, security finally arrived on stage to try and control the situation.
The tour team thanked both the security guards and the dancers for their involvement in neutralizing the threat.
Beyonce and Jay-Z's publicist, Yvette Noel-Schure, also confirmed that the couple weren't harmed in the incident, and thanked fans for their concern.
Please fill in your e-mail so we can share with you our top stories!