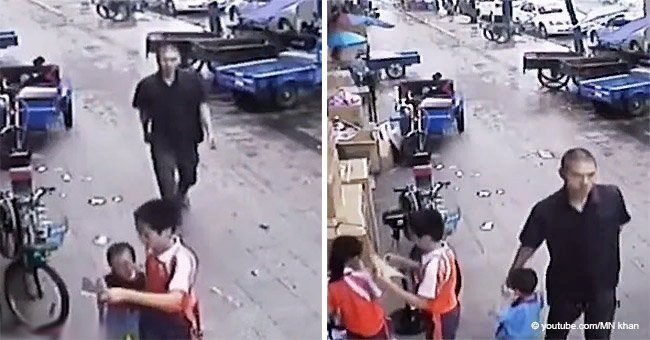 Brave kid notices man snatching away little brother and quickly springs into action (video)
If it wasn't for this intrepid boy, the end of the story might have been another. But thanks to his determination he was able to save his brother from an uncertain destiny.
An alleged kidnapper tried to seize a small child in the city of Fenggang, Guangdong province in China, but the reaction of his older brother could prevent the alleged abduction, as can be seen in a clip posted on YouTube that went viral.
The video taken by a surveillance camera shows two children playing on the outskirts of their father's shop, when a man passes by and grabs the youngest one by the chin and then by his hand, and keeps walking.
When being pulled by the subject that clearly tries to take it away, the helpless boy shouts and his brother realizes everything and goes into action.
He dropped a paper plane with which they were playing and chase the stranger. Then after a brief struggle, he manages to let the man release his little brother, whom he takes to a safe place. Read more on our Twitter account @amomama_usa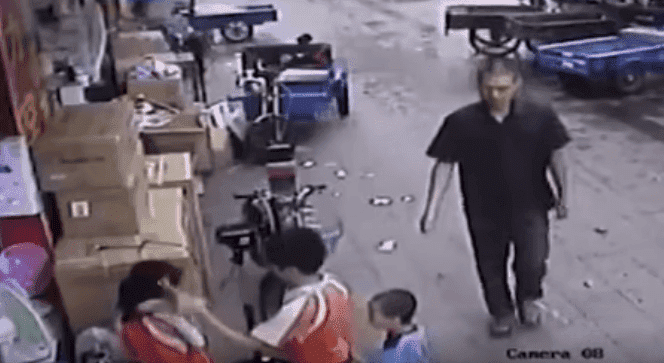 Source: Youtube/MnKhan
The boy's parents reported the kidnapping attempt to the police, to which they showed the video, according to a KanKan News report cited by The Sun.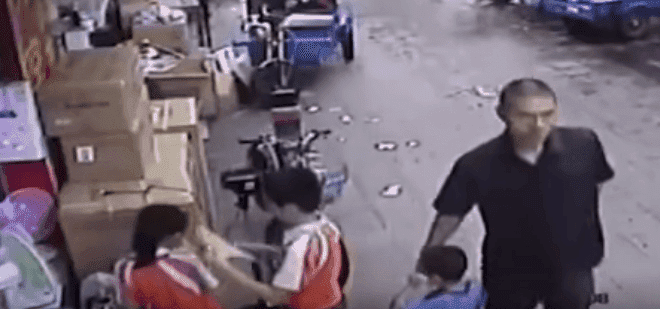 Source: Youtube/MnKhan
Hours later, the suspect Zhu was arrested and taken to the police station for questioning, where he said he was only "playing with the child."
Mirror reported that the alleged hijacking attempt took place outside an appliance store owned by the father of the children.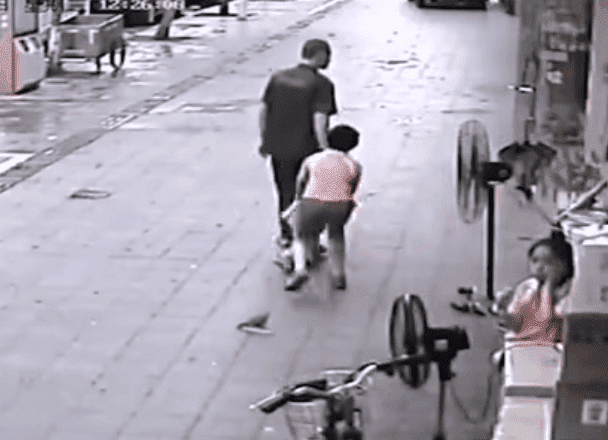 Source: Youtube/MnKhan
The businessman, whose last name is Luo, shared the images on the network, where they quickly became viral and have received more than 10 million visits.
In the description of the post, Luo wrote:
"This blatant human trafficker tried to take my youngest son right out of my store!"
"Fortunately, my oldest son saw it, otherwise it would have been tragic," he added.
Please fill in your e-mail so we can share with you our top stories!