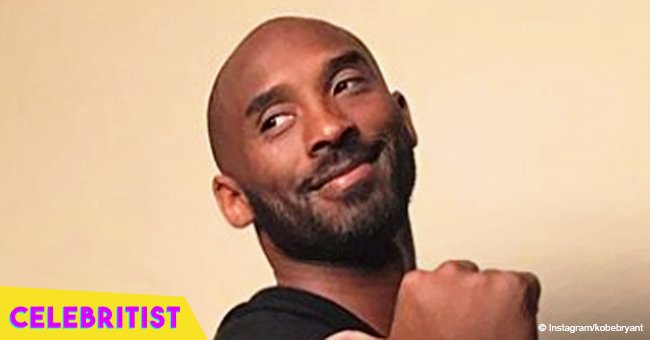 Kobe Bryant is all smiles in beautiful picture with wife and 3 daughters
Kobe Bryant made sure to celebrate his birthday on a luxurious vacation trip with the people that mattered most to him.
Now that he is enjoying the life of a retired Los Angeles Laker superstar, Kobe has done numerous things like winning an Oscar, writing books, creating businesses, and of course, designing his Kobe basketball shoes.
However, Bryant has made sure to focus most of his time on his family, making up for all the times he's missed celebrating important occasions with his girls. Given his new-found free time, he is finally able to spend quality time with his wife and children.
The "Black Mamba" turned 40-years-old last August 23, and he went on a surprise trip to Cabo with his four beautiful girls. In the photo, his daughters Gianna, Bianka, and Natalia all squeezed in beside their dad, while Vanessa Bryant grinned beside her beau.
Clearly having a blast, the NBA MVP made sure to show off the beautiful beach resort that they were in, which had pristine powder sound and an infinity pool overlooking the beach. The Bryant girls made the most out of their little vacation, taking a dip in the pool while their patriarch looked on.
After a while, Kobe decided to take a dip himself to spend some time with his beautiful wife, Vanessa. Proving that their love remained strong throughout the years they've been together; the couple shared a sweet kiss while swimming.
His caption read "Dammi un Bacio," which meant "give me a kiss."
Vanessa Laine and Kobe Bryant got married when they were just 19 and 22 respectively in an intimate ceremony in 2001. This year, they celebrated their 17th year anniversary together despite having some troublesome times. In 2003, Kobe admitted to committing adultery and even an arrest due to an accusation of sexual assault. In 2004, the criminal charges were eventually dropped, and he settled the case through a civil lawsuit.
Although Vanessa filed for divorce in 2011, she called off the proceedings in 2013, and the couple has been stronger since, clearly being able to work things out.
Now, the family is enjoying their private time together after the NBA star's retirement, making up for years of lost time.
Please fill in your e-mail so we can share with you our top stories!