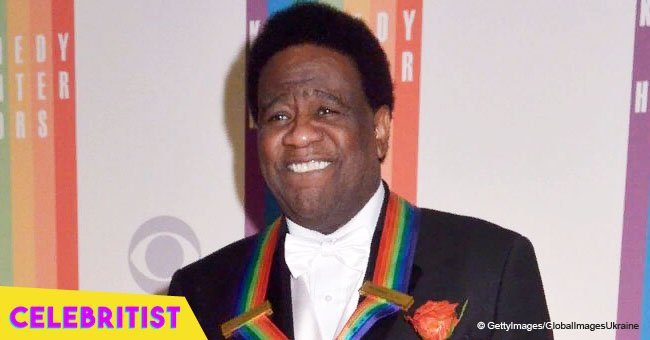 Al Green's daughter, 37, shared a sweet photo proving that she's the spitting image of her dad
Rubi Green, the 38-year-old daughter of the legendary singer Al Green, not only looks a lot like her father, but she's also following his steps into the music industry.
She's one of the daughters of All Green and ex-wife Shirley Kyles, and Rubi Green seems to be the only one in the family that inherited the entertainment bug and talent on the stage.
The woman, like her dad, is a gospel singer. She started singing in church at a young age, and later in life realized that her call was to sing Christian music and pass on a message to her listeners through her music.
Rubi and her father share a striking resemblance, and it can be seen in photos shared to her Instagram account, where fans are often filling her with praises, blessings and good wishes for her dad, who's now retired from the music game and dedicates his life to church as a minister.
Rubi began writing and recording her material in 2011. Her first single, "Mountain Top," was released on July 28 of the same year and since then, she has been working relentlessly on her career. Her most recent release "Summa Jesus" features a mix of hip-hop and gospel that the singer hopes will help her reach a new audience.
She said to Purposely Awakened:
"The music is a contemporary, hip hop beat, embraced by the younger generation, however the lyrics can easily impact the hearts of the 'mature believer as well. It's important that my music can relate to every generation."
Rubi is married to Grammy winner Dammo Farmer, who popped the question to her in front of a live audience at one of her concerts.
When asked about Al Green's opinion on her career, Rubi said:
"He is really happy and excited for me. My father always taught me to follow my dreams, and no matter how difficult it may seem to never give up."
Rubi also confessed that she would love to record something with her dad, adding "that is definitely something I will be working towards very soon."
WHAT IS AL GREEN UP TO THESE DAYS?
Albert Greene, more commonly known as Al Green or "The Reverend" is a 72-year-old singer, record producer, and songwriter that became famous in the early '70s for his soul hit singles like "Love and Happiness," "Tired of Being Alone," "Let's Stay Together" and "Take Me to the River."
He married Shirley Kyles in 1977 and shares three daughters with her, Alva, Rubi, and Kora. Kyles later filed for divorce in 1978 and 1981, alleging that she was a victim of domestic violence through the duration of her marriage.
Even though Green denied the allegations at first, he later admitted under oath the spousal abuse. He's now retired from the music scene and is a preacher in Memphis, Tennessee.
Please fill in your e-mail so we can share with you our top stories!