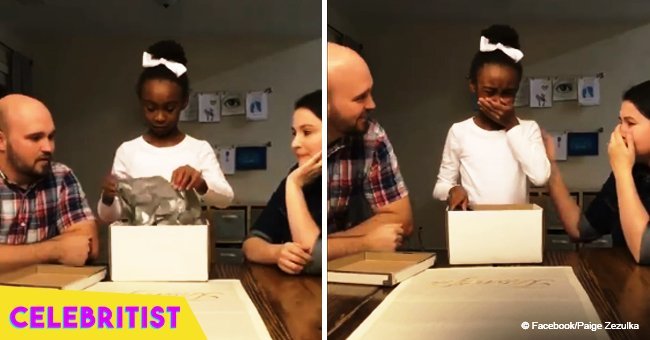 Little girl breaks down in tears after seeing gift on her birthday
Paige Zezulka, a resident of Athens, Georgia, took to Facebook to share the moment when she and her partner told a girl in a foster home that they would adopt her.
When the clip started, the girl (whose name was not revealed) was portrayed alone wearing pink shorts, a long-sleeved white shirt, and a matching bow. Her beautiful curly hair was tied up, and she seemed a bit confused.
Later, Paige and her partner got in the camera's sight and told her that they had another gift for her. The woman placed a white box in front of the girl, she opened it and started unwrapping the "present" inside.
The man next to her was guiding and helping her and, once she reached the actual gift, he told her to read it.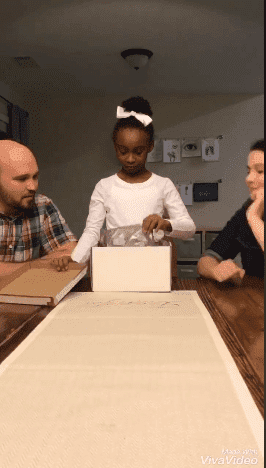 Source: Facebook/Paige Zezulka
It was an adoption certificate framed and, as soon as the girl read it, she said: "I'm going to be adopted?" and she couldn't fight tears back. Paige and her partner immediately hugged and kissed her.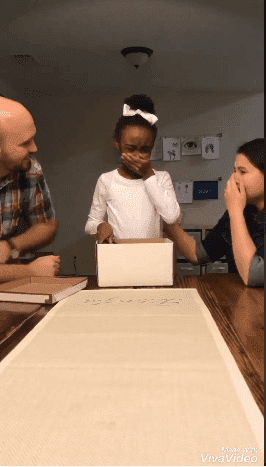 Source: Facebook/Paige Zezulka
The good news didn't end there as Paige told the girl that they also adopted her two siblings. In the caption, the proud mother revealed that it would be her favorite video as it showed the day they told their daughter they would take her home with them.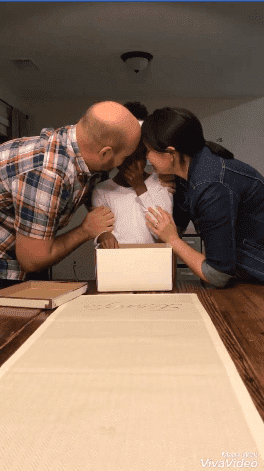 Source: Facebook/Paige Zezulka
"She had been praying to be adopted and we found out on her birthday that it was going to happen! So the next day we gave her this surprise box! God's timing was perfect!" pointed out Paige.
Later, she revealed that her three children spent 1,128 days in foster care (which is more than three years) and that living in such uncertainty was very hard for them.
Finally, Paige added that adoption was an amazing action and that her family wanted other people to know that doing so could be "the most beautiful adventure you could ever have."
Please fill in your e-mail so we can share with you our top stories!