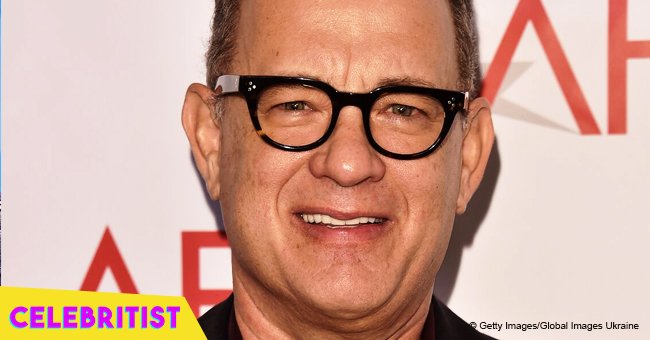 Tom Hanks' son has a biracial daughter who 'saved his life'
Chet Hanks is following his parents' steps into the entertainment industry, showing his talent in both the television and the music scene. Three years ago, he was in rehab for substance abuse, and he revealed his daughter was the reason he decided to turn his life around.
Tom Hanks eldest son with his wife of three decades, Rita Wilson, is now a 28-year-old father of one and a renewed individual. After seeking help and entering rehab four years ago to fight his cocaine addiction, Chet Hanks is now ready to make it big in life while being sober.
Chet has a five-year-old biracial daughter with former girlfriend Tiffany Miles, an African American beauty who was once an aspiring television host. However, there's not much info about the girl on the internet, not even her name, since Chet prefers to keep the tot out of the spotlight for her security.
However, the proud dad has made sure to say everywhere that his daughter saved his life. In an Instagram video posted at the end of 2016, that has been deleted now, Chet shared for the first time with his followers that he was a father saying:
"I want to share something today… I have a daughter. I do have a daughter. She's the reason why I turned my life around and got sober. I've been sober for over a year and a half from everything. I don't post her on Instagram because her privacy is sacred to me."
And continued:
"She's not something to be posted; she's something that I love. That's changed my life. It hasn't been easy making all my mistakes in public, but I'm figuring it out. I'm doing the best I can."
THE POSITIVE CHANGES OF FATHERHOOD
Since then, Chet's acting career has taken off. He appeared on BET's "Tales," "Shameless," and on HBO's series, "Curb Your Enthusiasm." Most recently, he got the role of Blake on Fox's hit series "Empire."
He also has a new music project with friend Drew Arthur, a duo called FTRZ where Chet is showing off his rapping skills. Their single "Models" was released three months ago, and he has been making the rounds on entertainment shows to promote the material.
While on an interview with Access Online, he revealed that he had the support of his parents in every step of his journey through rehabilitation and reaffirmed once again that he got lucky with his daughter's birth.
"I don't know if I would've made the changes necessary, she saved my life, and when she gets older, she'll know that. I don't know what could have happened; the consequences could have been bad," he stated.
Talking about fatherhood, Chet confessed to People that it forces people to grow up quickly, and continued "It's a beautiful process, and it's a blessing to be able to grow yourself as you watch your kids grow."
Please fill in your e-mail so we can share with you our top stories!