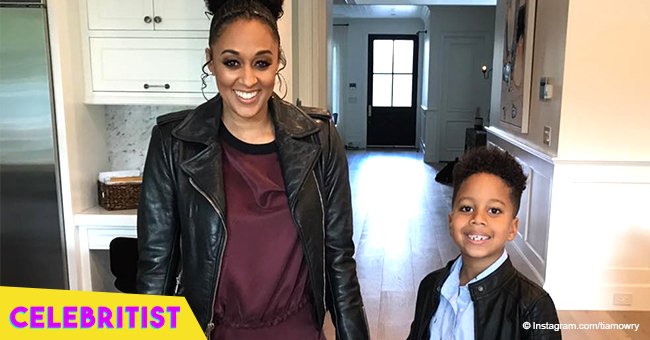 'I was pretty shocked,' Tia Mowry reveals 7-year-old son Cree was bullied at school
Tia Mowry's son, Cree, is only seven years old and has already been bullied at school. "The Real" co-host confessed she couldn't believe it.
During an interview Tia had with Essence, she revealed that Cree was a victim of bullies when he returned to school after the summer vacations.
While she didn't give details, Tia admitted was shocked to see how early bullying could begin.
Tia later said that she has been preparing Cree to socialize with other people apart from his parents or family by getting him involved in play dates and traveling.
"So that, when they make that transition of going to school, it's not so much of a shock about being around other people other than your parents, or other than people you're familiar with at home," said Tia.
CREE'S PERSONALITY
Although he has been bullied, Tia shared that Cree was a "social butterfly." He loved going to school and spending time with his friends, revealing that he is quite popular among his peers.
Apart from that, Tia said that picture day got easier with a child who loves going to school.
The actress added that the key was to make sure her son felt comfortable and confident in his clothes.
TIA AND HER EXPERIENCE WITH BULLYING
Even though she became famous at a young age, Tia was a victim of bullying herself. Thankfully, she had her twin sister, Tamera, to back her up.
"I remember I was bullied for my hair and just having big poofy hair. And I remember I also had buck teeth when I was little, and they would call my sister and I the buck teeth twins," added the star.
Tia pointed out that, even though it was tough, Tamera was always by her side to help her deal with bullying.
Cree doesn't have a twin sibling but he has a little sister at home who he loves. Tia recently uploaded a photo to her Instagram account showing her children "chilling" on a bed.
It was evident how much Cree cares about baby Cairo.
Please fill in your e-mail so we can share with you our top stories!