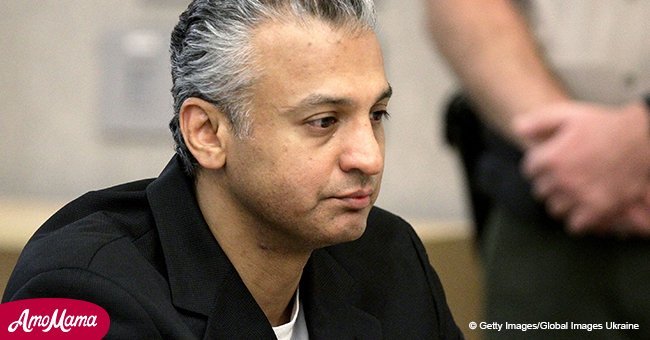 Famous actor from '40-Year-Old Virgin' convicted of attempted murder, granted parole
Shelley Malil will be released from prison after eight years since he was convicted for stabbing his girlfriend in 2010.
The 45-year-old played a SmartTech co-worker of Steve Carell in "The 40-Year-Old Virgin" back in 2005. In 2008, he brutally attacked his then-girlfriend, Kendra Beebe.
LA Times reports that Malil attended a parole hearing at Chuckawalla Valley State Prison in Riverside County. He sat before a panel of parole commissioners.
Follow us on Twitter for more @amomama_usa.
In 2010, Malil was sentenced to life in prison upon conviction of attempted murder. He had punctured Beebe 23 times, leaving a chunk of skin from her chin "nearly sliced off."
The attack took place at Beebe's home in San Marcos, California. Malil reportedly "slashed at [Beebe] with a broken wine glass, and stabbed her with a large knife he'd taken from her kitchen."
He even attempted to "smother her with a pillow as she lay bleeding."
On Tuesday, the parole board deemed Malil "at low risk of committing violence in the future."
Brian Roberts, the panel commissioner, said, "We find that the evidence supports that finding."
But California Governor Jerry Brown was displeased with the decision. In a letter, he reminded the board that there was no explanation as to why Malil's "rage escalated so far out of control, and resulted in such a prolonged horror."
Beebe also expressed her disproval. She said she was "shocked" at the release and described the legal system as "broken."
She told San Diego Union-Tribune:
"Today, these men had a chance to take real action showing that we, as a society, value women and will protect them. Because of their inaction, I will continue to live in fear."
Malil is expected to be released in about two weeks. The next five years will see him on supervised parole.
Back in 2010, Malil expressed remorse:
"I want to do whatever I need to do to make sure I make right from the wrong that I did." He continued, "Kendra Beebe did not deserve anything that happened to her... I can't even begin to imagine what she has been through."
But stabbing victim Beebe repeatedly claimed Mailil to be telling "lie after lie after lie."
The two are unlikely to make amends, but we hope for a safe outcome in this situation.
Please fill in your e-mail so we can share with you our top stories!