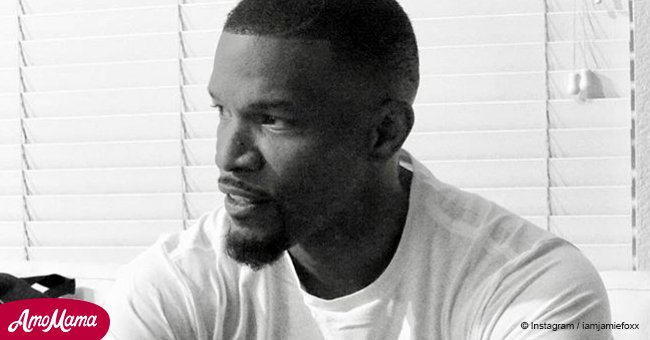 Here is what Jamie Foxx was taught by his sister with Down syndrome
The actor, singer-songwriter, and comedian has opened up about his younger sister and their special relationship, sharing how it has given him a completely different outlook on life.
Jamie Foxx's has two sisters, DeOndra Dixon and Deidra Dixon. DeOndra has Down Syndrome, and her condition and her attitude to life has given the actor a new perspective to take into account when it comes to his own responses to life.
The brother-sister duo have a close relationship, with DeOndra absolutely adoring her big brother.
"I do feel down and sad when he's not here," she said in a recent interview with People.
Fortunately for her, Foxx has just as much love for her, responding with a cheeky: "And what do you do? You text me. You say, 'Where you at?' And, 'Where the money at?'"
Despite being the older sibling, Foxx readily admits he has learnt plenty from his little sister over the years.
"I learned how to live. Sometimes we get caught up in our world on the extras of everything — 'Ah, the Mercedes is not the right color!' " he says. "And then you see this girl over here, 'I just want to live. I want to dance. I want to love.' So she brings you back down to what life is."
DeOndra has plenty in common with her showbizz brother, including her love of singing and dancing.
During the interview, which airs on August 31, Foxx also dedicates a beautiful song to his little sister, outlining her importance in his life and the wonderful role she has played in his story.
Please fill in your e-mail so we can share with you our top stories!