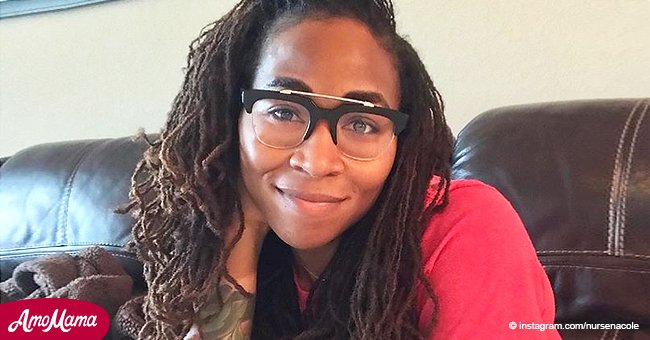 Hospital changes strict policy that forbade visible tattoos and unnatural hair colors
More and more workplaces are starting to accept visible tattoos, but hospitals have been taking a slower approach to the matter, although differences are now being noticed.
It is fairly common to see nurses and other hospital staff wearing long-sleeved shirts in order to cover their inked skin, but more hospitals are now changing their dress code.
According to The Star Press, the Indiana University Health, which includes 16 hospitals, have ditched its 50-page dress code for a 5-page one that allows employees to have unnatural hair colors and visible tattoos.
Michelle Janey, chief nurse executive, believes that this policy will help make the leap 'from a rules-driven organization to a values-driven culture.'
Follow us on our Twitter account @amomama_usa to learn more.
ENTITLED TO THEIR INDIVIDUALITY
Employees gladly welcomed the change, considering that several of them have tattoos or wished to alter their appearance in one way or another.
For example, Elizabeth Dunlap, chief human resources officer, shared that a nurse, whose identity is yet to be revealed, wanted to dye her hair pink in support of breast cancer awareness but was unable to do so until the policy change.
Jordan Miller, from Ohio, took to Facebook about a year ago to share an interesting post about his mother, a registered nurse, who has many tattoos across her body.
Miller defended that he was surprised to learn of the strict dress codes hospitals usually have and argued that having tattoos didn't make people bad at their jobs.
TATTOOS ARE NOT BAD
Luckily, that mentality is starting to change and Nacole Riccaboni, a critical nurse who works at Florida Hospital, in Orland, said that having to worry about covering her tattoos is 'sad' because, in her opinion, it helps her to connect with patients.
While working at the ICU, she sees people coming in very bad shape and that some of them have tattoos, which she always asks about because each of them has a story.
"I work at a hospital where tattoos need to be covered and I think it's just sad, because mine are about my family and my son, and they're symbols of hope to me. I would love to be able to show those to patients because sometimes they need those symbols of hope."
Nacole Riccaboni, Today, August 31, 2018
Riccaboni is only one of several health professionals that hope to see the rules at her workplace change and wants society to understand that criminals are not the only ones with tattoos: good people have them as well.
Please fill in your e-mail so we can share with you our top stories!