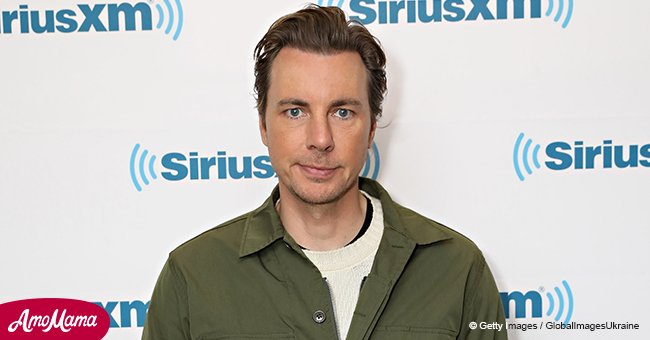 Dax Shepard's wife writes a sweet tribute for a special date in the actor's life
The actor spent years using drugs, but got himself clean for good 14 years ago. In honor of that milestone, his wife wrote him a touching tribute to celebrate his accomplishment in getting clean.
Dax Shepard abused both drugs and alcohol for a long time before he finally decided to clean up his act. On September 1, 2004, he decided he had used his last, and began the long and difficult journey to kick his addiction.
Fast forward to 2018, and the actor is celebrating 14 years of sobriety, with his proud wife Kristen Bell right by his side.
The actress took to her Instagram account on September 1 to share a series of photos of Shepard with herself, their children, and their dog, writing a lengthy note about how proud he makes her.
To Bell, there is so much more to her husband than just a drug addict and alcoholic, and she shared the many wonderful things she sees in Shepard that make him the most incredible man in her world.
"To the man mocked me in our wedding photos because I cried too many tears of joy, Who wore a baby Bjorn for 2 straight years to show his girls how to be as adventurous as possible, Who held our dear little shakey mann pup for 8 hrs straight on the day we had to put him down," she started, before talking about the challenges he had faced trying to quit his habits.
"I know how much you loved using. I know how much it got in your way. And I know, because I saw, how hard you worked to live without it. I will forever be in awe of your dedication, and the level of fierce moral inventory you perform on yourself, like an emotional surgery, every single night."
Shepard has always been open about his battle with addiction, in the hopes that his story might help anyone else suffering from the same problems.
"I'm so proud that you have never been ashamed of your story, but instead shared it widely, with the hope it might inspire someone else to become the best version of themselves. You have certainly inspired me to do so," Bell wrote.
Two years ago, on the 12th anniversary of his sobriety, Shepard took to his Twitter account to share the milestone he had reached.
His life has certainly changed for the better, with Shepard marrying Bell in 2013, and welcoming their two children, 5-year-old old Lincoln and 4-year-old Delta Bell, in 2013 and 2014 respectively.
Please fill in your e-mail so we can share with you our top stories!