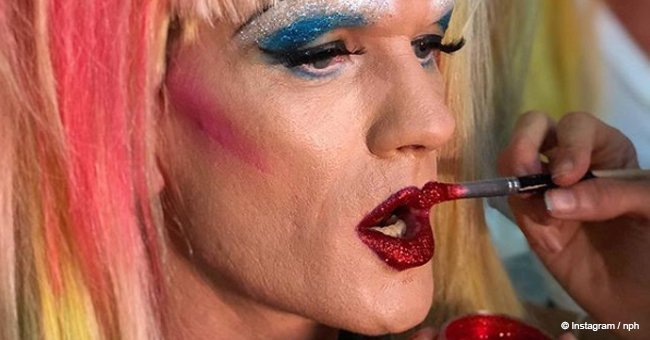 Neil Patrick Harris appeared on stage in bright makeup, a wig, and heels
Popular actor Neil Patrick Harris, who played a character in 'Hedwig and The Angry Inch' on Broadway, returned to the stage in the character.
The 45-year-old star, who even won a Tony Award in 2014 for his role, returned as the character for the newest edition of Wigstock, a Labor Day drag queen festival observed in Manhattan's East Village.
According to Daily Mail, living up to the spirit of the festival, which began in 1984, Harris sported one of Hedwig's tallest and most extravagant hairdos.
Not only did Harris donned heavy makeup but also wore a pair of fishnet stocking. He also wore a matching black cocktail dress which had a silvery scale pattern down the front.
Follow us on Twitter to learn more.
During his performance on stage, he even got the wig off at one point of time and delivered a soulful musical performance. He jumped into the air time and again to show off his stunning canary yellow boots.
He also shared a kiss with another man who was holding a microphone and wearing black leather gloves and a hoodie vest.
Neil also posed for several photographs during the Wigstock event alongside with his husband, David Burtka, and their seven-year-old twins: a daughter named Harper and a son named Gideon.
The children were seen flaunting their brightly colored wigs in most of the photographs shot during the daytime, but Harris and Burtka themselves were out of the costume.
The Daily Mail reported that Harris and Burtka came out as a couple for the first time in 2007 after they welcomed their twins through a surrogacy in 2010. They tied the knot in 2014 after same-sex marriage was legalized in the New York State.
Harris's "Hedwig and The Angry Inch" was originally an Off-Broadway musical, which was adapted into a movie in 2001.
Please fill in your e-mail so we can share with you our top stories!