Groom can't stop crying after bride surprises him with emotional Elvis Presley song
When he and the wedding guests realized what Allison had done, there was a river of tears.
For every groom waiting at the altar for his bride to walk down the aisle must be one of the most anxious feelings he might ever experience.
This being said every woman can agree that one thing she wants is to have a wedding day that is memorable and filled with priceless moments. When Allison Dyer was escorted down the aisle by her father with a microphone in her hand she was singing Elvis Presley's "Can't Help Falling in Love" to her groom Jason.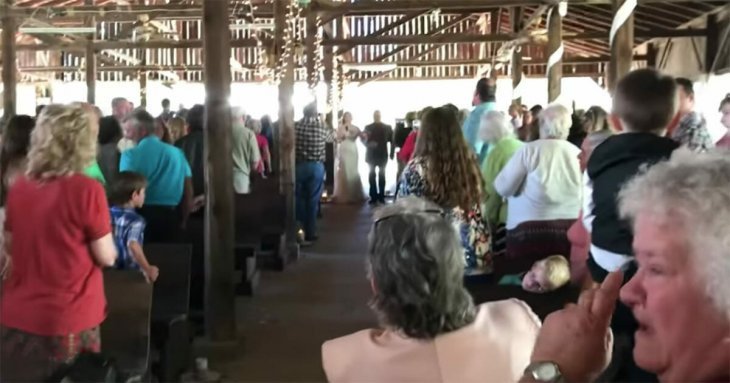 The emotion in her voice and her soulful singing filled the venue and captured the attention of everyone, especially Jason. He was immediately brought to tears and he could not stop crying. Of the guests attending their wedding there was not a dry eye in the house either. It was a surprise that none of them had anticipated.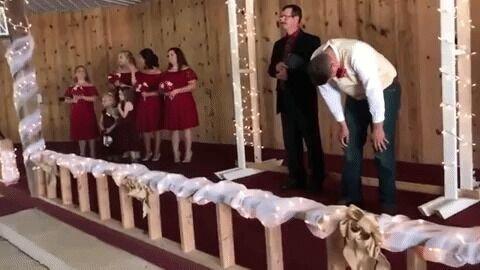 "Singing has always been a big strength of mine, and I can express my emotions vividly when I sing, as opposed to when I'm talking. I knew that singing down the aisle would be something different I could incorporate in my wedding that most people would like. But the main reason I did it is because I wanted to show everyone (especially my husband) how much love I truly have for him, even though nothing could ever fully tell that."
                                  Allison Dyer Thurman, Little Things
Allison who has been singing in church since she was 2-years-old and she spent three years singing in the high school choir. To the luck of many romantics Allison's grand entrance was taped by Jason's aunt, Taron Staggs Stone who posted on Facebook.
"I saw the mic in her hand, and she was singing, and at that moment, the floodgates opened up. It was a complete surprise. I was really flattered."
                                  Jason Thurman Jr, Fox News, November 9, 2017
The couple who met in church dated for four years.