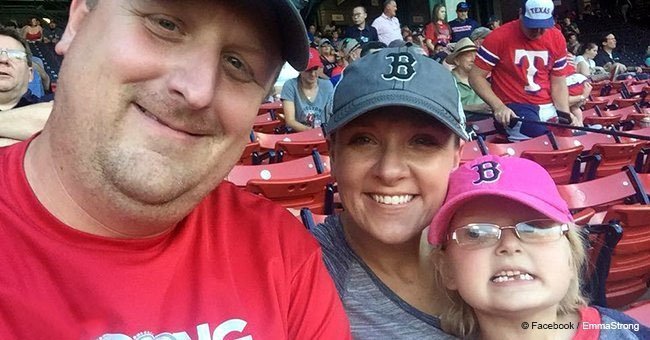 Dad shares emotional message to man who yells at him for carrying sick daughter
A father named Brent was carrying his ill daughter when a stranger rudely told him to let her walk, unaware of the girl's condition.
In a Facebook post, Brent shared how the incident allowed him to teach a stranger about unconditional love.
It happened in Boston, while he and his daughter were leaving a restaurant where he took her for some father-and-daughter bonding.
"When I crossed the street carrying her, she can't walk without the use of her walker. A man yelled at me from 30 [meters away]: 'What the [expletive]? He yelled. 'Make her walk. That's what is wrong with kids today'," he recounted.
Follow us on our Twitter account @amomama_usa to learn more.
Brent thought of two choices at that time: to scream back at the rude man or to be calm and teach him something about life. He didn't let anger prevail.
"I responded with 'My daughter has been carrying my faith and my strength for the past 6 years since she was diagnosed with a brain tumor," he wrote.
"She can't walk but I am happy to carry her because of all the amazing things she has taught me through the years. So I would advise you not [to] address my daughter in any way other than respectful."
He and the other man ended up crying. The stranger was sorry for not knowing the whole situation.
Brent was happy he was able to change the other man's perspective. Brent opened the stranger's eyes to the beauty of unconditional love.
"This story is only important if it serves as a reminder that you don't always know the whole story so don't judge others," Brent wrote.
He then ended his note with a tribute to his sick daughter, who would soon undergo another round of chemotherapy treatment.
"I promise you this through hell and high water Emma has made each and every day of my life a blessing. I praise God for bringing her into my life. Emma, you are perfect just as you are and we will help carry you through chemo #7," he wrote.
Please fill in your e-mail so we can share with you our top stories!